TURKEY WINDSURFING HOLIDAYS
Windsurfing Holidays In Turkey
Turkey is located at a point where the three continents making up the old world, Asia, Africa and Europe are closest to each other, and straddle the point where Europe and Asia meet. It is a country that represents a cultural mixture, a synthesis of east and west, while it geographically bridges Europe and Asia. Turkey has hundreds of miles of coastline that stretches from the warm Mediterranean, through the Aegean and into the Black Sea, so naturally has a wide variety of opportunities for windsurfing. There are many stunning locations along the coast offering property in Turkey close by to great beaches with many different water sports. Turkey has become one of the world's top windsurfing locations thanks to its protected, shallow water and strong, reliable wind. It is an established destination for windsurfers from across Europe and a venue for international competitions, which attract thousands of spectators each summer.
Suggested Tour Itineraries In Turkey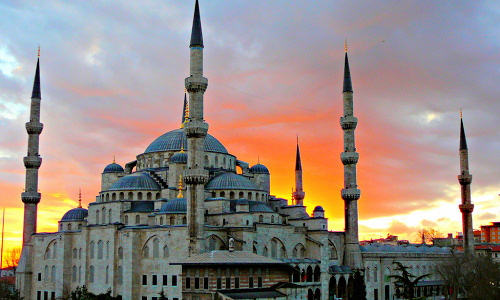 3 Nights Istanbul & 4 Nights Alacati
Seasons In Turkey
For meteorologists, Turkey has seven distinct climatic regions, but from the point of view of most casual visitors, the most important distinctions are between the coast with its moderate winter temperatures and hot, humid summers, and the inland areas with their extremely cold winters and excessively hot summers. Spring (April to May) and autumn (September to October) are the best times to visit, since the climate will be perfect for sightseeing in Istanbul and on the Aegean and Mediterranean coasts, and it will be cool in central Anatolia. If your primary drive is for beach-bumming, mid-May to September is perfect for the Aegean and Mediterranean coasts, if a little steamy out of the water.
Beginners

Advanced

Waves

Singles

Eating Out

Nightlife

Families

Un-spoilt

Culture

Luxury Hotel

Spa

Multi-sport