EGYPT WINDSURFING HOLIDAYS
Windsurfing Holidays In Egypt
The Nile, the temples, the pyramids, the valleys, the beaches Ė Egypt is plenty of amazing places that will make time stand still. Visitors will discover that those legendary pyramids are only the tip of the archaeological iceberg. Ancient Greeks, Christians, Romans, pharaonic nations and Arab dynasties have all built a part of impressive Egyptís architecture. Cairoís medieval core has remained intact since the founding days of Islam, and itís surrounded by the city charming chaos whirr. Out west, Egyptís countryside of sand extends infinitely to the Sahara, with several oases feeding quiet islands of green. Bubbling springs and ghostly rock formations are interspersed with medieval fortresses, who cower out here. In the meantime, coral are splashing the bottom of the deep, crystal waters of the Red Sea, that itís full of underwater life.
Suggested Tour Itineraries In Egypt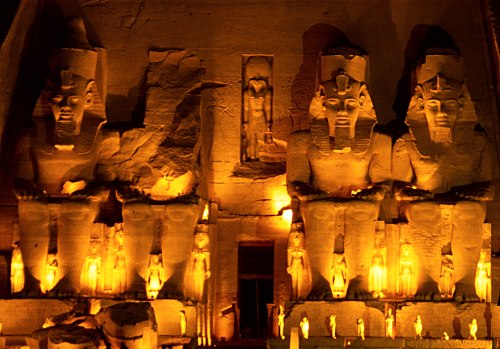 Grand Tour of Egypt

Luxor and Soma Bay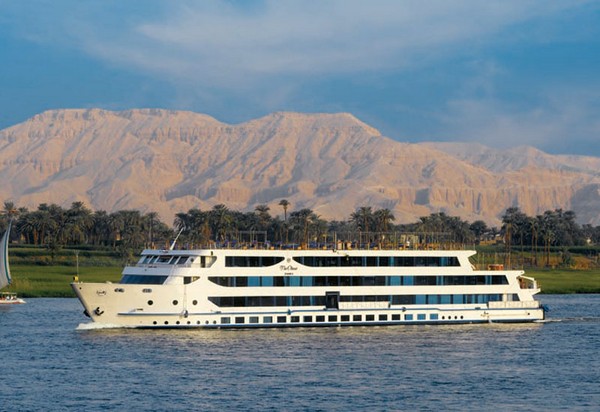 The Oberoi Zahra Luxury Nile Cruise
Did You Know?
2060 square kilometres of land on the border between Egypt and Sudan lie unclaimed by either country. The Statue of Liberty was originally intended for Egypt. The lost Egyptian city of Heracleion was found after 1,200 years under the sea.
Weather
Egypt's climate is easy to summarize: hot and dry, with the exception of the winter months of December, January and February, which can be quite cold in the north. The best time to visit Egypt depends on where you want to go. Generally speaking, winter (December to February) is the tourist high season and summer (June to August) is the low season in all parts of the country except on the coasts, and to a lesser degree in Cairo. Hotel prices reflect this.
Egypt Travel Money
By international standards Egypt is still fairly cheap, though admission fees, guided tours and private transportation can really hike up the price. The official currency is the Egyptian pound (E£) – in Arabic, a guinay. One pound consists of 100 piastres (pt). It's possible to travel in Egypt now relying solely on plastic as ATMs are becoming more and more widespread. Of the numerous types of ATM in Egypt, the vast majority are compatible with Visa, MasterCard and any Cirrus or Plus cards. Money can be officially changed at Amex and Thomas Cook offices, as well as commercial banks, foreign exchange (forex) bureaus and some hotels. Rates don't tend to vary much, especially for the US dollar, but if you're keen to squeeze out the last piastre, then the forex bureaus generally offer slightly better rates than the banks, and usually don't charge commission. While there is no problem cashing well-known brands of travellers cheques at the major banks such as Banque Misr or the National Bank of Egypt, many forex bureaus don't take them. Cheques issued on post office accounts (common in Europe) or cards linked to such accounts cannot be used in Egypt.
Travel Health For Egypt
The World Health Organization (WHO) recommends that all travellers, regardless of the region they are travelling in, should be vaccinated against diphtheria, tetanus, measles, mumps, rubella and polio, as well as hepatitis B.
Advise changes from time to time however so we ask that you ask your travel health expert (e.g. GP, practice nurse or travel clinic) to provide you with the most up to date information and vaccines to ensure your travels are safe and enjoyable.
It is vital to ensure that all members of your party have adequate health and travel insurance cover, which includes cover for any 'higher risk' activities you are likely to take part in.
The Entry Requirement
UK / EU passport holders should have a full 10 year passport valid until at least 6 months after date of return. Other passport holders please check with Egyptian Embassy. You will require a full Egypt visa for entry into Egypt. The easiest way to get it is on arrival at the airport where it will cost £12. It can also be obtained in advance from the Egyptian Embassy at a cost of £15 - £20.
Dahab, Egypt
Dahab, Egypt
Safaga, Egypt
Soma Bay, Egypt
Hurghada, Egypt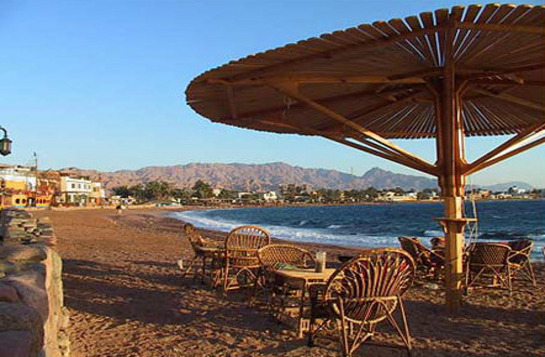 Beginners

Advanced

Waves

Singles

Eating Out

Nightlife

Families

Un-spoilt

Culture

Luxury Hotel

Spa

Multi-sport