CAPE VERDE WINDSURFING HOLIDAYS
Did You Know?
The Cape Verde is actually an African country. Way back in the time of slavery, many people escaped slavery in mainland West Africa by making the then perilous journey to Cape Verde, a safe haven.
There are 10 Islands in total, all very different from each other.
Suggested Tour Itineraries In Cape Verde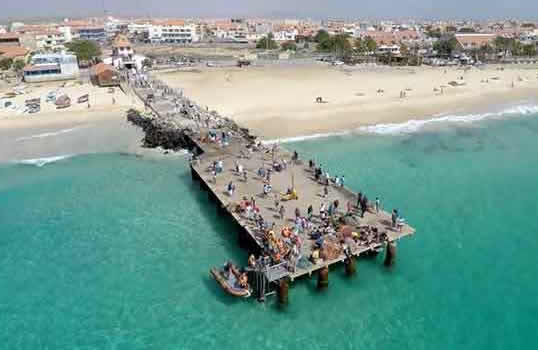 Island Hopping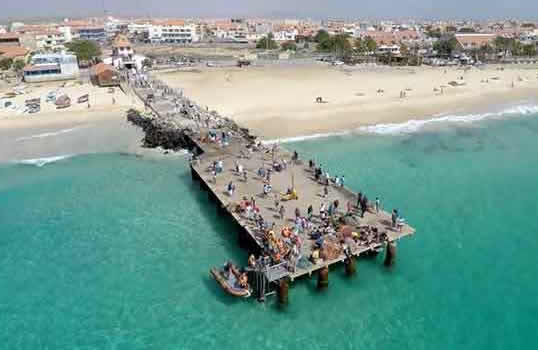 Cape Verde Island Hopping Tour
Windsurfing Holidays In Cape Verde
Cape Verde is the great destination for the a windsurfing holiday during the winter months as it is the ONLY wind reliable hot destination within a short haul flight of the UK. This makes it our number 1 recommendation for all levels of windsurfer from November to April weather for a family windsurf holiday, traveling as a group as well as having lots to offer for non-windsurfing partners or friends. The Cape Verde consist of 10 Islands just off the coast of West Africa, each island offering is own unique blend of culture, topography and attractions from the Volcano on Fargo to the stunning beaches of Boa Vista.
The main Islands to visit in Cape Verde are:
Sal – this is mostly a beach resort with some of the best Windsurf, Kitesurf and diving facilities of all the islands apart from Boa Vista. The beach of Santa Maria has a good choice of nice small but good hotels including one of our favourites, the Morabeza hotel. The town offers a few nice spots to eat out and a couple of bars that get quite lively from Thursday to Sunday. There is little else on Sal Island but it does have a good network of flights tot eh other islands.
Boa Vista – this island has the most stunning beaches to be found on the Islands and is less developed that Sal in terms of tourism. Like Sal there are some first class Windsurf, Kitesurf and Diving facilities with a better range for conditions from very flat to big waves. Boa Vista has some beautiful small villages to visit as part of a day tour around the Island. There is a good range of accommodation from beach from all-inclusive resorts spread out along the west coast to small town hotels for a more authentic Cape Verdian feel.
Santiago - With a unique blend of diverse landscapes, volcanic rocks, green valleys, barren regions and beautiful beaches Santiago is aesthetically pleasing. Hiking is popular here as this is one of the few islands with a refreshing hinterland which can be very rewarding. Ornithologists will be in their element as most of the species endemic to Cape Verde can be spotted here. A 1-2 day fly in visit to this Island from Sal or Boa Vista makes a nice addition to your holiday if you have the time.
Sao Vicente - São Vicente is home to some of Cape Verde''s greatest musicians, writers and thinkers. Generally considered the cultural hub of the island, Mindelo is proud of its rich tradition of music and art and has a vibrant nightlife with a lively buzz of music throughout the pubs, restaurants and nightclubs. If you''re looking for culture and a traditional experience then São Vicente will not disappoint. As with Santiago a 1-2 day fly in visit to this Island from Sal or Boa Vista makes a nice addition to your holiday if you have the time.
You can also get a ferry from here to Santo Antao allowing a full day visit to explore here.
Seasons In Cape Verde
Cape Verde is pleasant year-round. Even during the so-called rainy season from mid-August to mid-October, weeks can go by without a downpour. Thanks to cooling ocean currents and offshore winds, Cape Verde has the lowest temperatures of any country in West Africa, and also some of the most moderate, ranging from a minimum night-time average of 19°C in February to a maximum daytime average of 29°C from May to November. Summer temperatures, especially in the northern islands, can be cooler than in Europe, though the southern islands, especially Fogo, can get hot and sticky. From December to March you may need a sweater in the evenings, especially at higher altitudes. Winter months are also marked by gusty winds, which blow in dust all the way from the Sahara.
Sal, Cape Verde
Sal, Cape Verde
Boa Vista, Cape Verde
Beginners

Advanced

Waves

Singles

Eating Out

Nightlife

Families

Un-spoilt

Culture

Luxury Hotel

Spa

Multi-sport