/ssp_director/albums/album-67/lg/ionclub_golfderoses_kiteandairfoil__2_.jpg
/ssp_director/albums/album-67/lg/ionclub_windsurf_3.jpg
/ssp_director/albums/album-67/lg/windsurf-rental-golf-de-roses.jpg
/ssp_director/albums/album-67/lg/golfderoses_windsurf14.jpg
/ssp_director/albums/album-67/lg/golfderoses_windsurf13.jpg
/ssp_director/albums/album-67/lg/golfderoses_windsurf17.jpg
/ssp_director/albums/album-67/lg/ionclub_golfderoses_windsurf.jpg
/ssp_director/albums/album-67/lg/468b34f2bf.jpg
/ssp_director/albums/album-67/lg/golf-de-roses-windsurf-4.jpg
/ssp_director/albums/album-67/lg/golf-de-roses-kitesurf-6.jpg
/ssp_director/albums/album-67/lg/Screen_Shot_2016-02-08_at_13.28.46.jpg
/ssp_director/albums/album-67/lg/Screen_Shot_2016-02-08_at_13.28.54.jpg
/ssp_director/albums/album-67/lg/golf-de-roses-windsurf-11.jpg
/ssp_director/albums/album-67/lg/golf-de-roses-3.jpg
/ssp_director/albums/album-67/lg/golf-de-roses-windsurf-8.jpg
/ssp_director/albums/album-67/lg/Screen_Shot_2016-02-08_at_13.27.30.jpg
/ssp_director/albums/album-67/lg/Screen_Shot_2016-02-08_at_13.27.37.jpg
/ssp_director/albums/album-67/lg/Screen_Shot_2016-02-08_at_13.27.46.jpg
/ssp_director/albums/album-67/lg/Screen_Shot_2016-02-08_at_13.27.52.jpg
/ssp_director/albums/album-67/lg/Screen_Shot_2016-02-08_at_13.27.59.jpg
/ssp_director/albums/album-67/lg/Screen_Shot_2016-02-08_at_13.28.10.jpg
/ssp_director/albums/album-67/lg/Screen_Shot_2016-02-08_at_13.28.19.jpg
/ssp_director/albums/album-67/lg/Screen_Shot_2016-02-08_at_13.28.25.jpg
/ssp_director/albums/album-67/lg/Screen_Shot_2016-02-08_at_13.29.17.jpg
/ssp_director/albums/album-67/lg/golfderoses_windsurf15.jpg
/ssp_director/albums/album-67/lg/golfderoses_windsurf18.jpg
/ssp_director/albums/album-67/lg/golfderoses_windsurf7.jpg
Our partner windsurf centre in Golf De Roses is on a beautiful wide sandy beach around a 10 to 20 minute drive from our range of stunning accommodations. Rentals of the latest Fanatic and North windsurf equipment are available here.
This is one of the best windsurf schools we work with offering a wide variety of watersport including SUPing, kiting and even hydro windsurf! This is also a great spot for a family holiday with use of a near by restaurant and pools. Its new and generously proportioned spa with chill-out roof terrace is another highlight on the site.
NEW - AIRFOIL WINDSURFING
A revolution, innovation, performance, new sensation - welcome to Airfoilsurfing! Planet Windsurf Holidays are one of the very first to offer course in this new sport in Golf De Roses, Spain. With just a light breeze of 8-10 knots a professional instructor will teach you how to ride and fly three times faster than the wind. Come on a Planet Windsurf holiday to Club Golf de Roses this summer and learn a new method of windsurfing.
Kids windsurfing at Golf de Roses
Golf de Roses is the perfect spot for kids instruction, a place where many families make holidays. The water is shallow for about 50m. In the mornings there are light winds which offer the perfect conditions for kids. The wind is side onshore, that means very safe and the kids do not have to be afraid to drift to the open sea.

The courses are all held in front of the centre. There's a seating area for theory and a simulator directly in front of the school. The water next to the centre has several sandbars running through it, creating a semi-shallow area. Beginners and Intermediates can, therefore, indulge in flat, shallow water in the morning.
Wind at Golf de Roses
Thermal winds blow cross on from the southeast, gradually picking up during the day. The gentle morning breeze is perfect for those having their first go at windsurfing. The conditions are particularly good for kids.

Generally, you can expect the thermal to produce between 3.5 – 5 Bft, good days will easily see a force 5 though. The wind here is also particularly constant. Your best chances of catching the thermal winds are between May and September. There is also a local wind called the 'Garbi', which has been increasingly more common in the last few years. The 'Garbi' tends to appear after the south-easterly thermal wind has kicked in, with the wind slowly swinging to a southerly around 4pm. This southern wind tends to be somewhere between 5 and 6 Bft, flattening the water to produce perfect freestyle conditions.

'Tramuntana' on the other hand is a little different. This wind comes cascading down from the Pyrenees in the north, usually picking up to between a F5 and F8. The water state also changes, leaving you with small waves breaking by the beach and perfect Bump and Jump conditions further out. If you've mastered the water start, then you have probably dreamt of these conditions. 4.0 – 5.5m sails become the norm and the wave boards are unleashed. Unfortunately, though it is very hard to predict the 'Trami', though it is more common in cooler weather such as April. Once it arrives the weather tends to stay that way for 2 or 3 days.

When the thermal is blowing, this is the perfect spot for learning, regardless of age. With the variation in the wind during the day, anyone can enjoy themselves, from absolute beginners in the morning through to the more experienced in the afternoon. Once the 'Tramuntana' kicks in, the conditions will certainly be too tough for some, especially as it tends pick up early in the morning. However, if you're advanced, there's nothing better!
Please note: 10-15% supplement can apply in high season period
Pre Booked Sports Services
GENERAL
Two Weeks Windsurf Storage & Rescue Cover

One Weeks Windsurf Storage & Rescue Cover
INSTRUCTION
6 Hours Windsurf Beginner Course for Kids incl. enquipment

10 Hours Windsurf Beginner Course + 10 Hours Rental

4.5 hours private (max 2 students) windsurf foiling instruction. Excl equipment

6 Hours Windsurf Beginner Course (with Dagger Board)

4 Hours Windsurf Advance Course excl. equipment

10 Hours Windsurf Beginner Course + 10 Hours Rental for Kids

10 Hours Windsurf Beginner Course for Kids incl. enquipment

4.5 hours semi private (max 2 students) windsurf foiling instruction. Excl equipment

2 Hour Windsurf Advanced Instruction (Private) excl. equipment

10 Hour Windsurf Beginner Course (with Dagger Board)

6 Hours Windsurf Beginner Course + 5 Hours Rental for Kids
RENTAL
Two Week Windsurf Rental (Boards, Rigs & Sails)
Sport centre prices are as a guide, prices can change depending on the season and exchange rates. When pre booking with Planet you normally receive around a 10% discount on direct local prices. More importantly, you MUST pre book any essential sport services at the time of booking to ensure availability. Please be sure to ask us about this during the booking process.
Speak to an Expert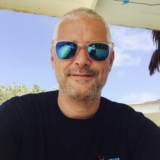 Got a question? Contact our travel experts for a detailed quote to match your holiday requirements. Phone, email, or live chat - or we can even call you back!
0044 (0) 1273 921 001
SEND AN ENQUIRY >