/ssp_director/albums/album-1762/lg/flag_beach_windsurf_10.jpg
/ssp_director/albums/album-1762/lg/flag_beach_windsurf_11.jpg
/ssp_director/albums/album-1762/lg/flag_beach_windsurf_12.jpg
/ssp_director/albums/album-1762/lg/flag_beach_windsurf_2.jpg
/ssp_director/albums/album-1762/lg/flag_beach_windsurf_8.jpg
/ssp_director/albums/album-1762/lg/flag_beach_windsurf_9.jpg
/ssp_director/albums/album-1762/lg/flag_beach_windsurf_1.jpg
/ssp_director/albums/album-1762/lg/flag_beach_windsurf_3.jpg
/ssp_director/albums/album-1762/lg/flag_beach_windsurf_4.jpg
/ssp_director/albums/album-1762/lg/flag_beach_windsurf_6.jpg
/ssp_director/albums/album-1762/lg/flag_beach_windsurf_7.jpg
This windsurf centre offers good cross-shore (from the left) conditions from March/April through to August/September. It is generally wavier for the first couple of months with the remains of the winter swells, however from May onwards the waves disappear and flat slalom conditions prevail.
2
They offer a wide range of tuition, from beginner up to advanced. Although Flag Beach is in fact an intermediate - advanced location, they are very lucky in that some 20 minutes drive away at El Cotillo they have an ideal beginners teaching lagoon. All the beginner / renewal / improver courses run in this lagoon, where there is shallow (1m), protected water with a sandy bottom. All courses are run by qualified instructors, Flag Beach being one of the VDWS recognised centres.
3
This centre has a team of excellent watersports instructors who not only sail, windsurf, surf, dive and kitesurf but also speak six languages between them. You can also feel safe in their hands as rescue facilities are always at hand for any situation that might occur. The kitesurfing kit is predominately North kites and Fanatic and North Boards with various other brands to supplement.
Pre Booked Sports Services
INSTRUCTION
1 Hour Private Windsurf Instruction excl. equipment

2 Day kitesurf Intermediate Course

2 Days Start Windsurfing Course

2 Hour Windsurf Advanced Instruction (Private) excl. equipment

3 Day Beginner Course
RENTAL
One Week Windsurf Rental (Boards, Rigs & Sails)

Two Week Windsurf Rental (Boards, Rigs & Sails)
Sport centre prices are as a guide, prices can change depending on the season and exchange rates. When pre booking with Planet you normally receive around a 10% discount on direct local prices. More importantly, you MUST pre book any essential sport services at the time of booking to ensure availability. Please be sure to ask us about this during the booking process.
Speak to an Expert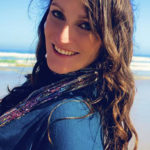 Got a question? Contact our travel experts for a detailed quote to match your holiday requirements. Phone, email, or live chat - or we can even call you back!
0044 (0) 1273 921 001
SEND AN ENQUIRY >