/ssp_director/albums/album-2264/lg/sport-centre-lassarga-kite-wind-dakhla.jpeg
/ssp_director/albums/album-2264/lg/sport-centre-lassarga-kite-windsurf-dakhla.jpeg
/ssp_director/albums/album-2264/lg/sport-centre-lassarga-kitesurf-windsurf-dakhla.jpeg
/ssp_director/albums/album-2264/lg/sport-centre-lassarga-wind-dakhla.jpeg
/ssp_director/albums/album-2264/lg/sport-centre-lassarga-windsurf-dakhla.jpeg
/ssp_director/albums/album-2264/lg/sport-centre-lassarga.jpeg
/ssp_director/albums/album-2264/lg/sport-centre-windsurf-dakhla.jpeg
/ssp_director/albums/album-2264/lg/ion-club-dakhla.jpg
/ssp_director/albums/album-2264/lg/ion_club_lassarga_center_ocean_site.jpg
It's a piece of virgin land, right in front of a 1.5km sandy beach with a fantastic pointbreak that generates a great right wave. You can even see that on the satellite picture of Google Maps, how the swell comes from north-northwest and "embraces" the point, creating a nice series of waves. On good days, you can surf almost 1km, from the pointbreak to the fisherman´s village at the end of the beach (almost 2 min on the wave!).
During the season (October to March) this is one of the best spots in Dakhla for surfing and is also close to several other spots that complement the offer. The wind in Dakhla usually comes from a north-northeast direction, so the spot is not beginner friendly, but it does offer fantastic possibilities for intermediate and advanced riders. For beginners, on the other side of the peninsula (right around the corner, so to say) there is another nice sandy beach with shallow water oriented from north to south, so that wind there is usually side to side-onshore, making it a great spot for beginners. The whole flat land behind that beach gets flooded depending on tides, creating a flat shallow water lagoon that is perfect for beginners.
Pre Booked Sports Services
Sport centre prices are as a guide, prices can change depending on the season and exchange rates. When pre booking with Planet you normally receive around a 10% discount on direct local prices. More importantly, you MUST pre book any essential sport services at the time of booking to ensure availability. Please be sure to ask us about this during the booking process.
Speak to an Expert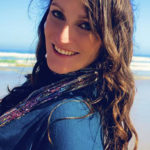 Got a question? Contact our travel experts for a detailed quote to match your holiday requirements. Phone, email, or live chat - or we can even call you back!
0044 (0) 1273 921 001
SEND AN ENQUIRY >