/ssp_director/albums/album-2524/lg/bel-om-heritage-mauritius-c-beach-club.jpg
/ssp_director/albums/album-2524/lg/windsurf-bel-om-mauritius.jpg
/ssp_director/albums/album-2524/lg/windsurf-bel-om.jpg
/ssp_director/albums/album-2524/lg/bel-ombre-heritage-mauritius-c-beach-club.jpg
/ssp_director/albums/album-2524/lg/windsurf-bel-ombre-mauritius.jpg
/ssp_director/albums/album-2524/lg/windsurf-bel-ombre.jpg
/ssp_director/albums/album-2524/lg/mauritiu-windsurf-bel-om.jpg
/ssp_director/albums/album-2524/lg/mauritius-windsurf.jpg
/ssp_director/albums/album-2524/lg/mauritius-windsurfing-bel-om.jpg
/ssp_director/albums/album-2524/lg/heritage-mauritius-c-beach-club.jpg
Windsurf rentals and lessons are available at high tide only
Our partner centre at Bel Ombre has a variety of different lesson packages available. They offer private, semi-private and family lessons. Lessons are available for children, teens and adults, no matter if you are a beginner or an intermediate windsurfer. Learning windsurfing in small groups guarantees the greatest success in learning. The experienced instructors are all certified. The teaching equipment is from the brand Goya. This company is one of the leading windsurf brands on the market. The centre stocks beginner boards and sails as well as advanced equipment.

The centre is located at Heritage Resort's C Beach Club and offers lockers, changing rooms with showers, a freshwater swimming pool, loungers and day beds, a fantastic health-conscious restaurant and a variety of other watersports.
Pre Booked Sports Services
GENERAL
1 Hour Windsurfing Lesson (private)

1 Hour Windsurfing Rental
INSTRUCTION
6 Hours Beginner Course(incl. equipment)

1 Hour Group Instruction (2-4 people)
RENTAL
1 week Windsurf rental
Sport centre prices are as a guide, prices can change depending on the season and exchange rates. When pre booking with Planet you normally receive around a 10% discount on direct local prices. More importantly, you MUST pre book any essential sport services at the time of booking to ensure availability. Please be sure to ask us about this during the booking process.
Speak to an Expert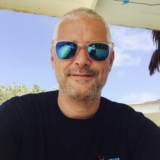 Got a question? Contact our travel experts for a detailed quote to match your holiday requirements. Phone, email, or live chat - or we can even call you back!
0044 (0) 1273 921 001
SEND AN ENQUIRY >