PARADIS FAMILY RESORT IN
One week Half Board, FLT & Transfer

around

$ 1,731 p.p.

was $ 2,002

Prices are as a guide only, assuming UK flights (we offer worldwide departures), over low seasons. Please call for an immediate accurate quotation, or use our 'Quick Quote' tool for a better guide price based on your dates.
Why You'll Love Windsurfing With Paradis Family Resort!
Superb location on the south-western tip of Mauritius
Perfect for leisure seekers and families travelling with children
A spectacular 18-hole par 72 championship course located within the spacious grounds of the resort
/images/hotels/paradis_mauritius.jpg
/images/hotels/645157cc4b5f3f01d03d33ee9e0ef41f8ac5652d9187e4.jpg
/images/hotels/8574107d1b8b230464776a6562bb92688fd3be28a1cebc.jpg
/images/hotels/151394f760204f1ec63aac1587aeeb476502a584e4d6e3.jpg
/images/hotels/40748460d71ad3991d6472cc77b6e5cf2d9b1b26d04b5a.jpg
/images/hotels/30988756c96d35cbf1ceb4551dbf2dfb4b1b39a22ac2b4.jpg
/images/hotels/952102ac75d028154d80b7cc2440c1311369f0a791957c.jpg
/images/hotels/443372468c880cba9a98b017f2bd43ba6ef91c00b53d12.jpg
/images/hotels/5980577d1b8b230464776a6562bb92688fd3be28a1cebc.jpg
/images/hotels/28056759afd4fe1d4ecf48ec36531a265bdf7c67cdd104.jpg
Paradis Family Luxury Resort Le Morne
If you are looking for outstanding luxury family holidays in Mauritius, look no further than Paradis Hotel & Golf Club. One of the finest luxury hotels in Mauritius, Paradis enjoys a superb location on the island's south-western tip.
Situated on Le Morne peninsula, the resort is set against the backdrop of the iconic Le Morne mountain and edges onto one of the most scenic shorelines on the island. The greatest leisure resort in Mauritius, Paradis offers superb accommodation in rooms, suites or villas fringed by a pure white sand beach and the island's largest lagoon.
Le Paradis is adjacent to Dinarobin, a neighbouring Beachcomber hotel of the same category. Both resorts share their facilities and create undeniably, one of the island's greatest attractions in terms of quality and variety.
A stay at Paradis heralds a fantastic culinary journey as the resort has four restaurants to choose from.
The hotel is not only perfect for leisure seekers, but also for families travelling with children.
A true sporting paradise in Mauritius, Paradis offers an extensive choice of complimentary land and water sports plus the opportunity to play on four championship golf courses in the vicinity including its very own 18-hole international golf course. The hotel also has a golf academy welcoming beginners and seasoned golfers alike and a Spa which provides the perfect setting to soothe the body and mind.
The resort also offers an optional package* named "Full Board Plus Package". It includes lunches and selected drinks throughout lunch and dinner.
Families Staying At Paradis
At Paradis, guests up to 17 years old are considered kids! The Beachcomber group has introduced a unique commercial policy. Whereas most tourism operators on the island and across the globe have set the age limit to be entitled to special "kids prices" to 12 years of age, Beachcomber has voluntarily set itself apart by pushing the age limit towards 17 years old. This allows families staying in a Beachcomber hotel to take advantage of fantastic rates for children all year round.
Furthermore, all all-inclusive optional packages as well as the "Full Board Plus Package" are completely free of charge for kids up to 5 years old and available at reduced rates for kids up to 17 years old. This gives families a unique chance to enjoy great holidays without having to stretch the budget.
Babysitting services
Babysitting services are offered at all Beachcomber hotels. Babysitters are attentive and gentle and take charge of the children, whether it be for one evening or for the entire duration of the stay. To facilitate the contact and make both parents and children at ease, the same babysitter will be looking after a single family during the whole stay, unless specified otherwise by the family.
Paradis Kids Club
Paradis offers a free kids club that is open daily for children aged 3 to 12. Parents can relax in complete peace of mind knowing that the team who attends to the children is perfectly trained, welcoming and attentive to their needs.
Each kids club is unique. At Paradis, the kids clubs are comprehensive and equipped with all modern facilities.
Family Accommodation
A stay at a Paradis Hotel means relaxation for all, thanks to innovative and tailor-made concepts for families! Great options are available for children: Sharing their parents' room or staying in a separate room (a large number of inter-leading rooms are available throughout the different hotels). Most Beachcomber hotels have at least one category of room specially designed for families whether it be a suite, an apartment or a villa. In these specific categories, families have access to two separate rooms and two bathrooms.
Dining At Paradis
LE BRABANT
Main restaurant overlooking the swimming pool and the beach. 3 areas seating 50, 100 and 150, as well as a terrace seating 50. Themed buffets every evening
LA PALMA
Seats 40 and 28 on the beach. Restaurant located at the heart of the resort. Lunch: Mediterranean "à la carte" menu. Dinner: (on reservation) Italian "à la carte" menu
BLUE MARLIN
Seats 100. Beachfront restaurant. Seafood specialities. Lobster menu on Mondays and Thursdays
LA RAVANNE
Seats 60. Open-air restaurant located close to the villas. Mauritian cuisine. Open 6 evenings a week.
LE PARADIS
Main Bar overlooking the pool and the lagoon. Open from 10 a.m. to 1 a.m. Tea & pancakes: from 3.30 p.m to 5.30 p.m.
GOLF CLUB
Facing the magnificent Le Morne mountain. Refreshing drinks and sandwiches are available to golfers at this bar.
The restaurants and bars at Dinarobin Beachcomber Golf Resort & Spa are also open to guests of Paradis Beachcomber (on reservation)
Facilities And Activities
Entertainment
- Musical entertainment by Mauritian artists every evening
Water Sports Activities available for free
- Water-skiing
- Windsurfing
- Sailing •Optimist •Laser •Hobie cat
- Glass-bottom boat
- Snorkelling
- Pedal boats
- Kayak
- Stand-up paddle
- Aquagym
Land Sports Activities available for free
- Bocciball
- Tennis (6 floodlit courts)
- Table tennis
- Football
- Volleyball
Spa Beachcomber
8 indoor massage rooms including 2 couple massage rooms (outside shower available in each room)
- 1 outdoor cabin
- 1 outdoor yoga platform
- 1 Aesthetic room
- 1 Hair salon
- 1 Consultation room
- 2 Saunas and 2 Hammam rooms
- 1 Relaxing pool
- 2 changing rooms
- Rest area
Golf: 18 hole Par 72
The outstanding Paradis golf course emphasizes the site's unique scenery and tropical feel. Fringed by the lagoon on one side and backed by the legendary Morne Brabant Mountain on the other, it offers a peerless combination of stunning scenery and challenging play.
- Paradis Golf Academy
- Practice range
- A clubhouse with an elegant bar
- Additional bar at 10th hole
- Golf pro-shop
- Callaway equipment rental
- Privileged access to four other golf courses: Mont Choisy Le Golf, HeritageGolf Club, Tamarina Golf Estate and Avalon Golf Estate
Speak to an Expert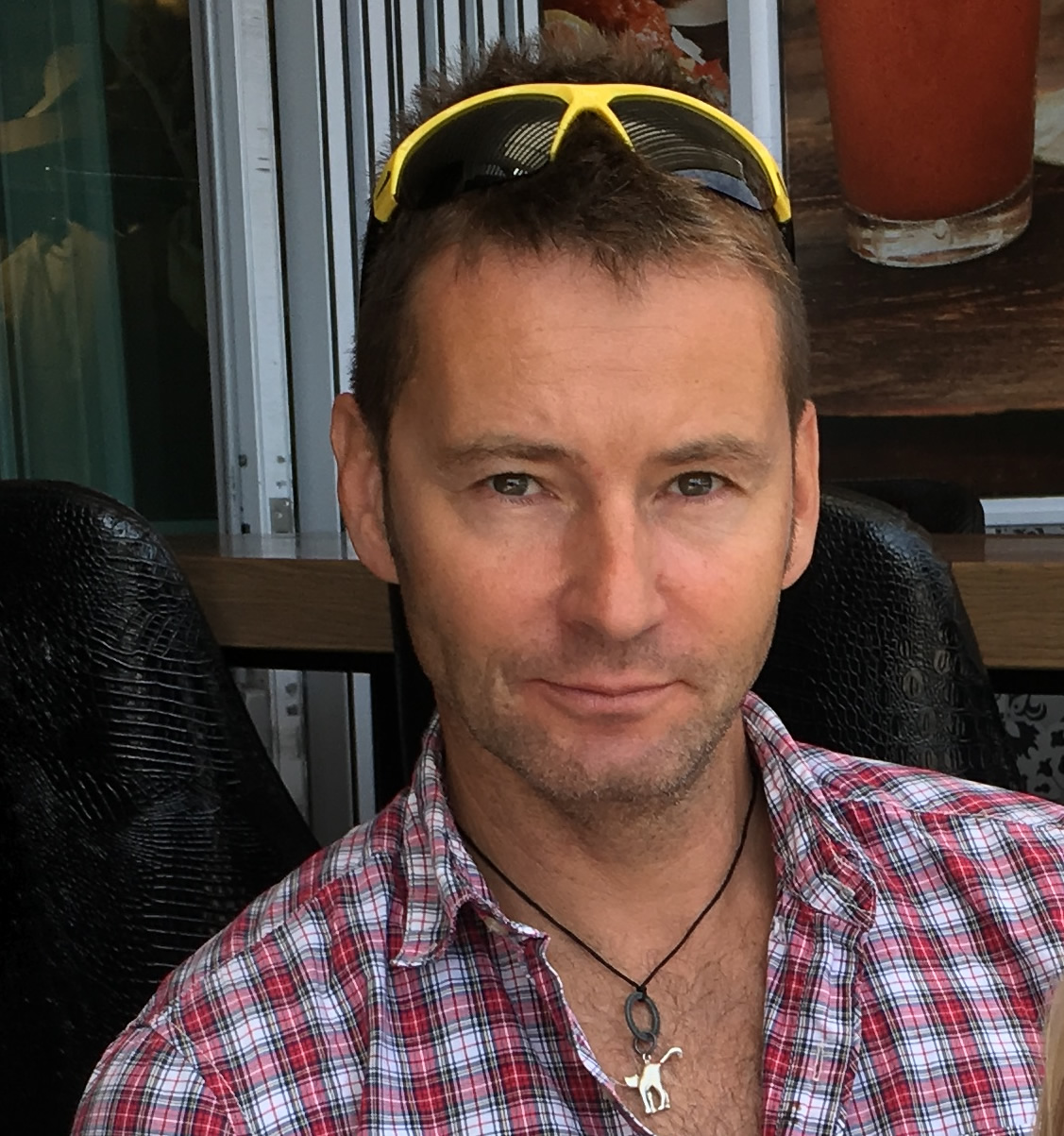 Got a question? Contact our travel experts for a detailed quote to match your holiday requirements. Phone, email, or live chat - or we can even call you back!
0044 (0) 1273 921 001
SEND AN ENQUIRY >