/ssp_director/albums/album-990/lg/IMG_1748.jpg
/ssp_director/albums/album-990/lg/Picture_1.png
/ssp_director/albums/album-990/lg/IMG_1755.jpg
/ssp_director/albums/album-990/lg/IMG_1757.jpg
/ssp_director/albums/album-990/lg/IMG_1760.jpg
/ssp_director/albums/album-990/lg/centreimage4.jpg
/ssp_director/albums/album-990/lg/IMG_1761.jpg
/ssp_director/albums/album-990/lg/IMG_1765.jpg
/ssp_director/albums/album-990/lg/Picture_2.jpg
The centre is situated on the beach in front of the Natura Park Beach Resort (see resort map) on the north east coast of Kos Island. This area is called Psalidi and it is well known for windsurfing and the Meltemi, the strong north/northwest wind which is blowing side/side off from the left, almost every day during the summer season. Kos is perfectly positioned facing the coast of Turkey which is only 15 km off of the centre, although we would not recommend you attempt the crossing! This creates a funnel effect on the Meltemi as it is squeezed between the two coastlines giving a stronger localized wind effect.

The centre has a very friendly, family feel to it. It's a well equipped and organized center and operates a fixed board system. The boards are kept in the Beach Hut 5m from the waters edge, where the surfers hang out between sessions to discuss their moves and tactics!
All amenities are on site, including: wireless Internet, surf shop, toilets and showers, swimming pools, free beds, umbrellas, kids playground, kid's club, restaurants, bars, supermarket, volleyball and tennis.
Pre Booked Sports Services
GENERAL
Two Weeks Windsurf Storage

One Week Windsurf Storage
INSTRUCTION
1 Hour Private Windsurf Instruction excl. equipment

6 Hours Windsurf Advance Course excl. equipment

2 Hours Windsurf Advance Course excl. equipment

6 Hours Beginner Course(incl. equipment)
RENTAL
One Week Windsurf Rental (Boards, Rigs & Sails)

Two Week Windsurf Rental (Boards, Rigs & Sails)
Sport centre prices are as a guide, prices can change depending on the season and exchange rates. When pre booking with Planet you normally receive around a 10% discount on direct local prices. More importantly, you MUST pre book any essential sport services at the time of booking to ensure availability. Please be sure to ask us about this during the booking process.
Speak to an Expert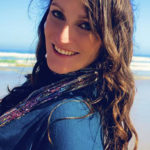 Got a question? Contact our travel experts for a detailed quote to match your holiday requirements. Phone, email, or live chat - or we can even call you back!
0044 (0) 1273 921 001
SEND AN ENQUIRY >