EMERALD VILLAS IN
One week , FLT & Transfer

around

£ 900 p.p.

Prices are as a guide only, assuming UK flights (we offer worldwide departures), over low seasons. Please call for an immediate accurate quotation, or use our 'Quick Quote' tool for a better guide price based on your dates.
Why you'll love Wind Surfing with Emerald Villas!
Within walking distance of local bars and taverns
/images/hotels/47360ce44e427f349b27571462a5c39dd957f98e107d5.jpg
/images/hotels/7014771212e803a427075f544d72718eb31b8b7cfd4413.jpg
/images/hotels/25046500b4774dc30c2fed17bae85d49a90fa7996aaa94.jpg
/images/hotels/275174ac91f6f1d44f38b4b86ebd8f7dbbf076c3d9dafd.jpg
/images/hotels/220449c852832fddd20a3638e7c87b2682e9d6456c82d4.jpg
/images/hotels/2846705aa5884bc5c3e58eaf3276c1466cc992d5c7356.jpg
/images/hotels/7262178f46e14c18284ed40657f8cb6a33de4dad6a84ef.jpg
/images/hotels/3788979dac4f27cebddecd36a63c8b072434581b23e8d4.jpg
/images/hotels/90775372136868d6ee1852a7c8c0f222490ba0969fbcb3.jpg
Emerald Villas General Impression
Emerald Villas are a collection of eight purpose built villas, close to The Peligoni Club and within walking distance of local bars and tavernas. All eight of the villas are tastefully designed, each with their own entrance and private swimming pools.
Emerald villas are ideally located and offer fantastic privacy for a small complex. However, should you fell sociable, the other villas are more than likely filled with Peligoni guests who'd love to pop round for a pre-dinner drink!
Accommodation
Small - sleeps 4
The four smaller villas offer outdoor and indoor dining areas with a fully equipped kitchen. The outdoor entertaining area allows wonderful views over the sea and is perfect for intimate entertaining. In each villa there is a large double bedroom with a balcony and a twin bedroom. There is one bathroom with a Jacuzzi style bath.
Medium - sleeps 4-5
The four medium villas are slightly larger but boast the same design as the smaller villas; they have the added advantage of a barbeque, a balcony off the master bedrooms with stunning views of the sea and a downstairs sofa bed which can accommodate two extra people. Emerald Villas are ideally located and offer flexibility, ease and comfort to your holiday.

Bedrooms: one double room and one twin room (sofa bed in the four larger villas). There is air conditioning in every villa.

Emerald Villas Facilities
Air conditioning, swimming pool, TV and DVD player, Playstation (on request), music system, food deliveries (on request), daily maid service.
Read More
MAKE AN ENQUIRY NOW
We'll get straight back to you
Speak to an Expert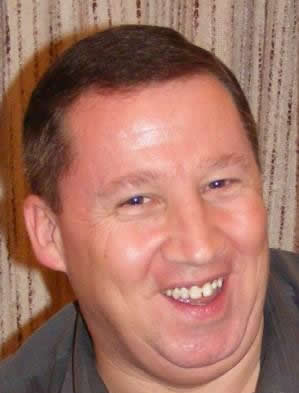 Got a question? Contact our travel experts for a detailed quote to match your holiday requirements. Phone, email, or live chat - or we can even call you back!
0044 (0) 1273 921 001
SEND AN ENQUIRY >