HOTEL ARION IN
One week , FLT & Transfer

around

£ 650 p.p.

Prices are as a guide only, assuming UK flights (we offer worldwide departures), over low seasons. Please call for an immediate accurate quotation, or use our 'Quick Quote' tool for a better guide price based on your dates.
Why You'll Love Windsurfing With Hotel Arion!
Incredible uninterrupted views of the mountains and the sea
/images/hotels/9856863f14f56dd24503833d434339a53f2f8896e02844.jpg
/images/hotels/ae0faa593abf2b6f8871f6f32fe5b28d1c6572be.jpg
/images/hotels/72443dc3cbb85262436909a8f4c99bdc42c93d159678.jpg
/images/hotels/bb3ec81d12f4fa9ba4ef88f2016373571c838663.jpg
/images/hotels/8397213dc3cbb85262436909a8f4c99bdc42c93d159678.jpg
/images/hotels/292264c44743f381e5b1a9ced8373238be81eeda210f8a.jpg
/images/hotels/748026c44743f381e5b1a9ced8373238be81eeda210f8a.jpg
/images/hotels/474511f2bd8601f1437d6dea1bb678f3e8f49ab3e49d92.jpg
General Overview
The 4 Star award winning Hotel Arion is located 300m from the center, set on a hillside in a pine forest location with uninterrupted views to the mountains and the sea. It's the perfect tranquil spot for relaxing by the pool in extensive landscaped gardens after a heavy day windsurfing.
The Accommodation
There are 43 rooms and 65 bungalows. They all have comfortable furnishing, modern bathrooms, air conditioning/heating, Sat TV, music, telephone, fridge, hairdryer, balcony/veranda and wonderful views.
Facilities
Swimming Pool, Child Pool, Sauna, Jacuzzi, Billiards, Table Tennis, Darts, Playground, Pool and Hotel Bar, Snack Bar and Restaurant, Laundry and Ironing Service, Internet, TV Lounge, Shuttle Service, Greek Entertainment Nights.
Restaurants & Bars
Bed and Breakfast, Half Board.
Read More
MAKE AN ENQUIRY NOW
We'll get straight back to you
Speak to an Expert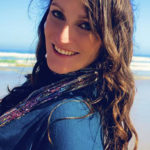 Got a question? Contact our travel experts for a detailed quote to match your holiday requirements. Phone, email, or live chat - or we can even call you back!
0044 (0) 1273 921 001
SEND AN ENQUIRY >