ATRIUM PLATINUM IN
One week Breakfast, FLT & Transfer

around

£ 950 p.p.

Prices are as a guide only, assuming UK flights (we offer worldwide departures), over low seasons. Please call for an immediate accurate quotation, or use our 'Quick Quote' tool for a better guide price based on your dates.
Why You'll Love Windsurfing With Atrium Platinum!
Fantastic luxury with views over the endless Aegean Sea
Just a short distance to Rhodes
/images/hotels/537007e55561ac6fc5c1b5d0a3a01e16e2fd43d49547b1.jpg
/images/hotels/242579c33bf1d8ae78da86f39672e06facf481a24284d9.jpg
/images/hotels/406562738115e47d4a204965d8acd88fd8584d6d3b69d8.jpg
/images/hotels/674408d5a5b175872aae1de82a64755657b9f623f7fbfa.jpg
/images/hotels/394631ab9d2b82478ac628c4c5b9ac572a247a90adce9e.jpg
/images/hotels/98979723ca10d762229ba96f1eec377454a6658670f88.jpg
/images/hotels/500265f389305c8395fbc1932539c36726c46329b21704.jpg
/images/hotels/897738e4384a34026fa45f7327ca14f92117bc4dbfddae.jpg
/images/hotels/592088fd843973f76068b7b9eb1ced86897a4cfcf1c584.jpg
/images/hotels/6681192d7297e4c23419f191d848b52805c9f3bd60814e.jpg
/images/hotels/850082da5b42b2f5d4cae835d15d5ffe5f711081450972.jpg
/images/hotels/419446337f91ff325b242cf0adb1340b17665a0ef8cf2a.jpg
/images/hotels/128729e565f9bd6643aa7176a46352e56db9c8a7c72e63.jpg
/images/hotels/123035ea07874ecedfe8e3f70f468a7c019021bc7cf71b.jpg
/images/hotels/9991688136e3c84d898c85175b55ebf07b6c4fdc7ada62.jpg
/images/hotels/441162cfb78315e1cb219ba050394bad5e6d3975c7c0f3.jpg
/images/hotels/5710934fb6ada4855642282c3362ca235338ad5f4b69b.jpg
/images/hotels/841562b83fedeb58314a730337a0c5dfedc619dab0d0f.jpg
/images/hotels/217891eef13b09a84b4b0529dbd4de7891ba091dd62138.jpg
General Overview
The Atrium Platinum Luxury Resort Hotel & Spa is placed harmonically in the cove of a beautiful mount below the Acropolis of Rhodes City and gazes the endless Aegean Sea. The heights of Monte Smith & Filerimos reveal stunning sunsets.
With the World Heritage Medieval Town of Rhodes Island being a short distance away, this unique hotel combines a city stay with a resort charm.
Rhodes International Airport and Commercial Port are a mere distance from the Atrium Platinum Luxury Resort Hotel & Spa. The Atrium Platinum Luxury Resort Hotel & Spa is an excellent choice and a starting point to discover the cosmopolitan and majestic island of Rhodes.
Accommodation
With a large variety of accommodation, the Atrium Platinum Luxury Resort Hotel & Spa offers the widest choice of rooms ever. Distinct Luxury where it matters. The contemporary and modern styling is designed for total comfort and is complemented by chic furniture and floor to ceiling windows providing spectacular views across the Aegean Sea with the magical sunsets.
It's a spacious, relaxing environment with each room offering an exclusive terrace, balcony, garden and even a pool. Light and airy, the accommodation has everything you could want to make your stay a real pleasure.
Facilities
Beach Area & Water Sports
Ixia
Bay offers a long stretch pebble/sand
beachside
famous for its water sports, windsurfing, kite surfing and relaxing sun parasols. Easy access available through the hotel grounds.
Diving Exploration
Embark and discover the underwater beauties with a diving session. Book through reception with Water Hoppers and the specially trained and certified staff will guide you on dive trips and tours.
Entertainment & Animation
For adults and children. An animation
programme
is available to entertain all kids and kids at heart. The designated children's area is a great retreat for both children and parents. Along with the themed dinner evenings there is a range of evening music and dance shows.
Read More
MAKE AN ENQUIRY NOW
We'll get straight back to you
Speak to an Expert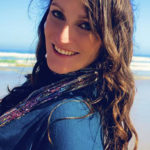 Got a question? Contact our travel experts for a detailed quote to match your holiday requirements. Phone, email, or live chat - or we can even call you back!
0044 (0) 1273 921 001
SEND AN ENQUIRY >