WATERMARK LUXURY HOTEL IN
One week Room Only, FLT & Transfer

around

$ 1,813 p.p.

Prices are as a guide only, assuming UK flights (we offer worldwide departures), over low seasons. Please call for an immediate accurate quotation, or use our 'Quick Quote' tool for a better guide price based on your dates.
Why You'll Love Windsurfing With Watermark Luxury Hotel!
Modern luxury hotel located directly on the kiting beach
Features a rooftop solarium overlooking the sea
Each unit offers a private terrace and fully-equipped kitchen
/images/hotels/640360ea164d90b96e5b29e5844b52911cb8aa3160295e.jpg
/images/hotels/60156446b8834ccad22019f7309b65ef12dfd28244434f.jpg
/images/hotels/8267009d8634814486742d62a500f82758fc6bc8dd3009.jpg
/images/hotels/867885948144cb59b286120c51f1214a401d82ff080177.jpg
/images/hotels/2578373975190aac0b404a343282a01b7b4ba67e505a6.jpg
/images/hotels/696244ae7c1ae7fef78526df5cc5e32f87fcd654e1f071.jpg
/images/hotels/60508960b89b90d88a417035624a4532150a9da65f8c48.jpg
/images/hotels/11682094aa2c76779e086356f4e6f5721637e4b01160a7.jpg
/images/hotels/384552a1f4865256054c5048c19e0e31aa9d8df64e4b33.jpg
/images/hotels/954295f356b5d09486a5321ebc9cdc9526e758c1d97724.jpg
/images/hotels/160493bf3c0fe54ed269934131800e68362e34f7ecb19.jpg
/images/hotels/383005bf0f000122626013c0b71d77129143b9e7ea8f23.jpg
/images/hotels/336651a896dc69d2a4e979875cc7b1f0a5b4fd6d618a3d.jpg
/images/hotels/313973d814339c5160bc400b47a4181593405bcef9d181.jpg
Overview Of Watermark Luxury Hotel
Standing on beautiful Kite Beach, this modern and elegant Cabarete hotel features a rooftop solarium overlooking the sea. Guests can enjoy a beachfront pool and free Wi-Fi. Each bright, spacious suite of Watermark Luxury Oceanfront Residences offers a private terrace and full kitchen. A flat-screen TV and an iPod docking station are also included. Guests of Watermark can borrow kayaks or take on-site kiteboarding lessons. Hot tubs and a barbeque grill are located on the roof. Sosua Beach is 5 minutes from the hotel. El Choco National Park is less than 16 miles away.
Accommodation At Watermark Luxury Hotel
Offering you breathtaking ocean views as its star attraction, each ultra-contemporary two bedroom residence is exquisitely furnished and decorated. All units feature central air-conditioning, a master bedroom with king-sized bed and a second bedroom with a king size bed that can be converted into two, twin sized beds, a full size sleeper sofa in the living room, marble floors, marble bathrooms, direct ocean terrace, and a spectacular fully equipped Sky-Blue Crystal Italian Kitchen.
Facilities In Watermark Luxury Hotel
General
Air-conditioned public areas
Barbecue grill(s)
Beach/pool umbrellas
Elevator/lift
Free guest parking during stay
Patio Picnic area
Suitable for children
Swimming pool - outdoor
Total number of rooms - 8
Free self parking
Free

Wi-Fi

Free wired high-speed Internet
Number of spa tubs - 2
Rooftop terrace
Services
Babysitting or childcare
Cell phone/mobile rental
Concierge services
Free parking
Multilingual staff
Security guard
Self parking
Wedding services
Read More
Speak to an Expert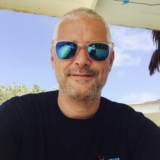 Got a question? Contact our travel experts for a detailed quote to match your holiday requirements. Phone, email, or live chat - or we can even call you back!
0044 (0) 1273 921 001
SEND AN ENQUIRY >