VILLA MANGO IN
One week Half Board, FLT & Transfer

around

£ 1,650 p.p.

Prices are as a guide only, assuming UK flights (we offer worldwide departures), over low seasons. Please call for an immediate accurate quotation, or use our 'Quick Quote' tool for a better guide price based on your dates.
Why You'll Love Windsurfing With Villa Mango!
A rustic feel with a high standard of service
Located in a prime beachfront position
Very spacious bungalows looking out over the beach
/images/hotels/268305d22736413e7dd0ccbf96733c06fe3e4666c7449.jpg
/images/hotels/84425b9736822f2b655c38eb7f3c5ae174575d015bbae.jpg
/images/hotels/5846531946885168adffe44ba579426d851f46d1f98b2e.jpg
/images/hotels/819821f14113870417593791b67fd3f2acee6c79767029.jpg
/images/hotels/5460492ede25988725efee8400437efe3554cca8ba944b.jpg
/images/hotels/2805673f039cfaacde2a3ce3b6d5d795ac3d0c6ce1ce11.jpg
/images/hotels/12764648a7ae26f931786ecd6d2bfa343a1d9d27f42ff5.jpg
/images/hotels/335223371ae32b9c6d392900dbcc8850a4693cab69443c.jpg
Villa Mango In Icaraizinho
We really enjoyed our stay at the fantastic property, a perfect complement to the stunning area of Icaraizinho with a rustic feel yet providing a high standard of detail and service. The property sit on the prime beach front location of the area, this really is the perfect spot. There are a selection of very spacious bungalows scatterred around well tendered gardens looking out over the stunning beach. Thus hotel is by far the best in the area, a perfect retreat for both kitesurfer, windsurfer along with their partners.
Read More
MAKE AN ENQUIRY NOW
We'll get straight back to you
Speak to an Expert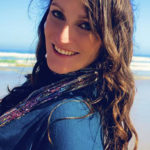 Got a question? Contact our travel experts for a detailed quote to match your holiday requirements. Phone, email, or live chat - or we can even call you back!
0044 (0) 1273 921 001
SEND AN ENQUIRY >