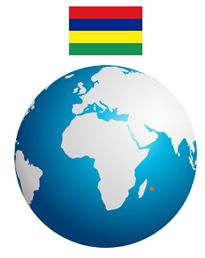 WINDSURFING HOLIDAYS IN MAURITIUS
Through your windsurfing holidays in Mauritius you will discover a world in one island slice of paradise. Its name conjures up images of tropical luxury and stupendous extravagance. This picturesque island has a deserved reputation of being a paradise, with palm-fringed beaches, coral reefs, azure lagoons, exceptional facilities and first class services with a warm charming welcome. Mauritius provides almost perfect conditions of water to get the adrenaline rush in windsurfing. It's possible to windsurf on Mauritius almost all year thanks to constant trade winds; Mauritius has about 300 windy days a year!
Planet suggested tour itineraries
Mountains & Beach In Mauritius

S. Africa Safari + Mauritius

Rodrigues + Mauritius Island Hopping Tour

No more tours

New tours

may come...
SEASONS IN MAURITIUS
Mauritius enjoys a typically tropical climate with year-round heat, although the southeast trade winds help it never to feel too muggy. The summer months are from December to April, when it can nevertheless be extremely humid, and the winter, such as it is, runs from May to November, and is cooler and drier. The best months to visit Mauritius are May to early December. January and February, the peak cyclone months, are best avoided by water-sports enthusiasts and divers. Cyclones rarely hit Mauritius but cyclones way out at sea can bring days of squally rain. Apart from the Christmas-New Year peak, Mauritius doesn't really have high and low seasons.
TRAVEL HEALTH IN MAURITIUS
Dysentery, typhoid and hepatitis B occur, and meningococcal meningitis is a risk from December to June. More common is dengue fever and around 5,000 cases of chikungunya virus have been reported - precautionary measures should be taken, especially in summer (Oct to May).
MAURITIUS ENTRY REQUIRMENT
UK / EU passport holders: A full 10 year passport valid until at least 6 months after date of return. No visa required.
MAURITIUS TRAVEL MONEY
The Mauritian unit of currency is the rupee (Rs). It's perfectly possible to travel on plastic in Mauritius since ATMs are widespread. The majority of machines accept Visa and MasterCard, or any similar cards in the Cirrus and Plus networks, while Amex now has a tie-in with Mauritius Commercial Bank (MCB). Visa and MasterCard are the most useful cards to carry, though Amex is catching up. Nearly all tourist shops and the more upmarket restaurants and hotels accept payment by credit card, as do car-hire companies, tour agents and so forth. Anywhere outside the main tourist haunts and small businesses still expect payment in cash. Major currencies and travellers cheques can be changed at the main banks, exchange bureaus and the larger hotels. Exchange bureaus sometimes offer slightly better rates than banks, but there's usually little difference. Hotels tend to have the worst rates and may add an additional service commission. As a general rule, travellers cheques bring a better rate than cash. Banks don't charge commission on changing cash. As for travellers cheques, the system varies.