/ssp_director/albums/album-1659/lg/windsurf_holiday_dakhla_6.jpg
/ssp_director/albums/album-1659/lg/windsurf_holiday_dakhla_23.jpg
/ssp_director/albums/album-1659/lg/windsurf_holiday_dakhla_31.jpg
/ssp_director/albums/album-1659/lg/windsurf_holiday_dakhla_20.jpg
/ssp_director/albums/album-1659/lg/windsurf_holiday_dakhla_35.jpg
/ssp_director/albums/album-1659/lg/windsurf_holiday_dakhla_7.jpg
/ssp_director/albums/album-1659/lg/windsurf_holiday_dakhla_9.jpg
/ssp_director/albums/album-1659/lg/windsurf_holiday_dakhla_8.jpg
/ssp_director/albums/album-1659/lg/windsurf_holiday_dakhla_10.jpg
/ssp_director/albums/album-1659/lg/windsurf_holiday_dakhla_33.jpg
/ssp_director/albums/album-1659/lg/windsurf_holiday_dakhla_11.jpg
/ssp_director/albums/album-1659/lg/windsurf_holiday_dakhla_5.jpg
/ssp_director/albums/album-1659/lg/windsurf_holiday_dakhla_12.jpg
/ssp_director/albums/album-1659/lg/windsurf_holiday_dakhla_4.jpg
/ssp_director/albums/album-1659/lg/windsurf_holiday_dakhla_3.jpg
/ssp_director/albums/album-1659/lg/windsurf_holiday_dakhla_1.jpg
/ssp_director/albums/album-1659/lg/windsurf_holiday_dakhla_2.jpg
/ssp_director/albums/album-1659/lg/windsurf_holiday_dakhla_13.jpg
/ssp_director/albums/album-1659/lg/windsurf_holiday_dakhla_14.jpg
/ssp_director/albums/album-1659/lg/windsurf_holiday_dakhla_16.jpg
/ssp_director/albums/album-1659/lg/windsurf_holiday_dakhla_17.jpg
/ssp_director/albums/album-1659/lg/windsurf_holiday_dakhla_18.jpg
/ssp_director/albums/album-1659/lg/windsurf_holiday_dakhla_19.jpg
/ssp_director/albums/album-1659/lg/windsurf_holiday_dakhla_21.jpg
/ssp_director/albums/album-1659/lg/windsurf_holiday_dakhla_22.jpg
/ssp_director/albums/album-1659/lg/windsurf_holiday_dakhla_24.jpg
/ssp_director/albums/album-1659/lg/windsurf_holiday_dakhla_25.jpg
/ssp_director/albums/album-1659/lg/windsurf_holiday_dakhla_26.jpg
/ssp_director/albums/album-1659/lg/windsurf_holiday_dakhla_27.jpg
/ssp_director/albums/album-1659/lg/windsurf_holiday_dakhla_28.jpg
/ssp_director/albums/album-1659/lg/windsurf_holiday_dakhla_29.jpg
/ssp_director/albums/album-1659/lg/windsurf_holiday_dakhla_30.jpg
/ssp_director/albums/album-1659/lg/windsurf_holiday_dakhla_32.jpg
/ssp_director/albums/album-1659/lg/windsurf_holiday_dakhla_34.jpg
/ssp_director/albums/album-1659/lg/windsurf_holiday_dakhla_36.jpg
/ssp_director/albums/album-1659/lg/windsurf_holiday_dakhla_37.jpg
/ssp_director/albums/album-1659/lg/windsurf_holiday_dakhla_38.jpg
/ssp_director/albums/album-1659/lg/windsurf_holiday_dakhla_39.jpg
/ssp_director/albums/album-1659/lg/windsurf_holiday_dakhla_40.jpg
/ssp_director/albums/album-1659/lg/windsurf_holiday_dakhla_41.jpg
/ssp_director/albums/album-1659/lg/windsurf_holiday_dakhla_42.jpg
/ssp_director/albums/album-1659/lg/windsurf_holiday_dakhla_43.jpg
/ssp_director/albums/album-1659/lg/windsurf_holiday_dakhla_44.jpg
The newest windsurf centre in Dakhla offers a fully equipped windsurfing area with a wide selection of good material from JP and New Pryde. Board sizes range from 85 to 180 Lt. The center has the latest NP sails, including Combat, Dragon Fly, Speedster and Wizard. The sizes of the sails vary from 2 m2 up to 7 m2. For the young ones they have special kids equipment on site.
Wetsuits, life jackets, helmets and harnesses are free of charge for guests with lessons but we recommend you bring your own wetsuit and harness.
Close to the beach there are perfect flat water conditions, while further out the water is choppy. It is the best playground to learn your first chop hop or even the latest freestyle moves. The famous speed spot of Dakhla is situated right next to this windsurf centre. A pool system in place, which allows our clients to choose any available board suitable for the conditions on any given day.

Pre Booked Sports Services
INSTRUCTION
10 Hour Windsurf Beginner Course (with Dagger Board)

6 Hours Beginner Course(incl. equipment)

4 hours private 1 to 1 windsurf waterstart / basic jibe instruction
RENTAL
One Week Windsurf Rental (Boards, Rigs & Sails)

Two Week Windsurf Rental (Boards, Rigs & Sails)
Sport centre prices are as a guide, prices can change depending on the season and exchange rates. When pre booking with Planet you normally receive around a 10% discount on direct local prices. More importantly, you MUST pre book any essential sport services at the time of booking to ensure availability. Please be sure to ask us about this during the booking process.
Speak to an Expert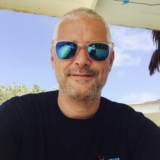 Got a question? Contact our travel experts for a detailed quote to match your holiday requirements. Phone, email, or live chat - or we can even call you back!
0044 (0) 1273 921 001
SEND AN ENQUIRY >