/ssp_director/albums/album-2196/lg/lemnos-windsurf-centre.jpg
/ssp_director/albums/album-2196/lg/lemnos-windsurf-greece.jpg
/ssp_director/albums/album-2196/lg/lemnos-windsurf-lesson.jpg
/ssp_director/albums/album-2196/lg/lemnos-windsurf-lessons.jpg
/ssp_director/albums/album-2196/lg/lemnos-windsurf.jpg
/ssp_director/albums/album-2196/lg/lemnos-windsurfers.jpg
/ssp_director/albums/album-2196/lg/lemnos-windsurfing.jpg
/ssp_director/albums/album-2196/lg/limos-windsurf-centre.jpg
/ssp_director/albums/album-2196/lg/limos-windsurfing-greece.jpg
/ssp_director/albums/album-2196/lg/limos-windsurfing.jpg
With over 10 years of experience on Limnos, the centre we work with provides high-quality windsurfing lessons, equipment rentals of top brands and extensive knowledge about the surfing conditions on the island. Keros beach is the perfect safe place for windsurfing lessons with its clear waist-deep water. The season starts from May to the end of October with consistent North to Northeast wind around 4 to 6 Beaufort. Wheater you are just starting with windsurfing or you are an independent rider, the centre will offer you the best service possible.
The centre offers windsurf lessons for any level, from beginners too advanced. The instructors have lots of experience in teaching adults and kids. The equipment is from GA Sails (60), NeilPryde Sails (40), and Tabou Boards (50) and JP Boards (20) – suitable for grown-ups and very small kids (at least 5 years old).
If you find yourself in trouble, a rescue boat is available at all times, during working hours, to get you and your equipment safely to the shore. Don't want to bring your own equipment? No problem – the centre provides different rental packages: daily, weekly and flexible. For those who bring their own equipment, the centre provides safe storage space for up to 2 sails and 1 board.

Pre Booked Sports Services
GENERAL
1 Hour Windsurfing Rental
RENTAL
Two Week Windsurf Rental (Boards, Rigs & Sails)

10 Hours Beginner Windsurf Rental (Dagger Board)

5 Hours Beginner Windsurf Rental (Dagger Board)

1 week Windsurf rental

5 Day Windsurf Rental
Sport centre prices are as a guide, prices can change depending on the season and exchange rates. When pre booking with Planet you normally receive around a 10% discount on direct local prices. More importantly, you MUST pre book any essential sport services at the time of booking to ensure availability. Please be sure to ask us about this during the booking process.
Speak to an Expert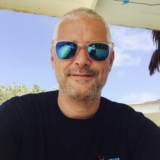 Got a question? Contact our travel experts for a detailed quote to match your holiday requirements. Phone, email, or live chat - or we can even call you back!
0044 (0) 1273 921 001
SEND AN ENQUIRY >