ANANTARA MUI NE RESORT AND SPA IN
One week Breakfast, FLT & Transfer

around

£ 1,050 p.p.

Prices are as a guide only, assuming UK flights (we offer worldwide departures), over low seasons. Please call for an immediate accurate quotation, or use our 'Quick Quote' tool for a better guide price based on your dates.
Why You'll Love Windsurfing With Anantara Mui Ne Resort And Spa!
Situated along the beachfront of Mui Ne
Watersports centre at the resort
Fantastic spa and wellness facilities
/images/hotels/584551f4a0b293348bb7614493c19e7d09804929948623.jpg
/images/hotels/2732990e2cb709f8b9203a9a3db45b4c642cc7f4daf67b.jpg
/images/hotels/943210fd80d5729ab5ad768f7f88e07643c91238ebb162.jpg
/images/hotels/6791884c614d798fe6ca51b837c3943ce8cf9eba1348af.jpg
/images/hotels/521588c6b2a0ed4bfbcd990543922ccc925398fc497f74.jpg
/images/hotels/897769c076c81d29477519583d3256aa3b105454bfce66.jpg
Overview Of Anantara Mui Ne Resort And Spa
Beautifully situated along the beach front of Mui Ne,Anantara Mui Ne Resort & Spa is blessed with a fresh water lagoon amidst serene lush tropical gardens that highlight the resort's enormous swimming pool and 20 luxurious Villas, each with its private pools and outdoor dining pavilion. The Resort's main building has 69 rooms, which were designed and built with a modern contemporary look that has been blended in harmony with Vietnamese culture in a well crafted decor.
Accommodation At Anantara Mui Ne Resort And Spa
Premier, Deluxe and Deluxe Ocean View Rooms
Retire to a bastion of modern comfort. These spacious rooms in the main building offer you hospitality with a distinctly Vietnamese flair as well as a host of amenities. Rest and restore yourself for exploration or leisurely days in the tropical sun.
Pool and Beach Front Villas
Embraced by natural beauty and equipped with the finest amenities, Pool Villas offer the pinnacle of comfort and tropical
splendour
. Set amid oases of blooming gardens, each villa is just steps from your own private pool. Designed to blend into the breathtaking backdrop, the villas are defined by elegant
Anantara
style and accented with all the modern
accoutrements
needed to create your seaside hideaway.
Pool and Beach Front Suites
Elegantly outfitted and serenely set, the suites offer refined tranquility and luxurious comfort. Set on the upper floors of the main building, the suites boast soaring views over the lagoon, pool or beach. These spacious rooms feature a full range of modern amenities and the unique touch of Vietnamese charm.
Drink And Dine In Anantara Mui Ne Resort And Spa
Four dining venues offer delectable flavours to satisfy any craving. Steaming bowls of homemade phở topped with the freshest herbs. Grilled seafood served just as you like it. Bottles of fine wine, opened against a backdrop of the setting sun. Explore the exotic delicacies of the East and West served within our modern tropical oasis.
L'Anmien Restaurant
Allow masterful Chef Alain Nguyen to dazzle you with his exquisite Vietnamese and Western cuisine. Dinner showcases fusion delicacies: fresh seafood with just the right seasoning, crispy spring rolls to tempt the palette, and traditional Vietnamese dishes with a modern twist. With two VIP rooms and an extensive international wine list, L'Anmien Restaurant is fine dining at its best. Views over lush gardens and the scenic lagoon make L'Anmien Restaurant a place for unforgettable meals.
The Wine Room
An exceptional gourmet experience, The Wine Room is more than your average wine cellar. Sample from tailor-made menus that flawlessly pair the finest wines with specialty cheeses and
charcuteries
.
Cham Lounge
With a homey interior designed in chocolate and cream tones, Cham Lounge serves cocktails and beverages along with delicious tapas and snacks. A comfortable venue ideal for settling in with your
favourite
drink and paperback book.
The ultimate dining atmosphere,
Thung
provides discreet service and
flavourful
dishes. The catch-of-the-day grilled to perfection, premium steaks
sizzlings
over flames, salt steamed sea crab, every
flavour
more mouth-watering than the last. Al fresco and with magnificent views over the ocean, the restaurant provides the setting for starlit beachfront romance.
Flow
Light poolside meals and sweeping ocean views. An array of cocktails, wines and gourmet snacks, set in a tropical oasis. Unwind with drinks at the swim-up bar or sample Vietnamese and Western snacks from the comfort of your poolside lounge.
Recreation In Anantara Mui Ne Resort And Spa
Water sports and activities
Take advantage of clear blue waters and the gentle breeze by spending an active day on the water. Windsurfing, sailing,
snorkelling
and kite surfing are just some of the exhilarating activities at
Mui
Ne.
Swimming Pool
Our resort's stunning pool is nestled amid towering palms and enchanting gardens. Plunge into the refreshing water or spend hours lounging on the scenic deck.
The Library
With a wide selection of books and periodicals our reading lounge provides a
cosy
and quiet spot with a wide collection of reading matter to choose from and computers available to send e-mails back home.
Yoga classes
Excercise
your body and calm your mind with daily yoga sessions bed by our practiced instructors. Whether a novice or an expert, our private sessions or group classes can be tailored to your needs.
Vietnamese cooking classes
Learn the secrets of Vietnam's world-renowned cuisine. Chop, mix, blend and prepare your
favourite
Vietnamese dishes while enjoying the
flavours
of each creation. Bring home a souvenir of recipes to share with family and friends.
Resort boutique
A resort showcase of leisure wear and stylish accessories. Select from off-the-rack items or engage our in-house seamstress to custom tailor your own Vietnamese Silk couture.
Services And Facilities In Anantara Mui Ne Resort
Spa
An oasis of total indulgence and relaxation found within the serenity of
Anantara
Spa. The wide range of replenishing treatments seamlessly blends modern techniques with ancient remedies. Allow healing hands to relieve your stress, their soothing touch infused with
ylang
ylang
oils and the scent of fresh lemongrass. Or renew your body from the outside in, through scrubs of tamarind and herbal baths.
All five spacious treatment rooms are designed in stone and natural wood. Defined by streaming natural light and airy space, their tranquil design highlights and enhances the soothing menu of signature
Anantara
treatments.
Opening hours: 9:
00am
– 10:
00pm
Signature Spa Treatments
Anantara's
Synchronised
Massage (60 minutes)
A truly inspiring and unforgettable experience, the medium pressure of
Anantara's
Synchronised
Massage incorporates the exacting skills of two therapists working together in rhythmic tandem. This four-hand message is simultaneously
indugent
and rigorous, an experience not to be missed.
Shower – Floral Foot Ritual –
Anantara
Synchronised
Massage – Refreshment
5 treatment rooms
2 suites with stream room and Jacuzzi
3 deluxe rooms
Salon
Read More
MAKE AN ENQUIRY NOW
We'll get straight back to you
Speak to an Expert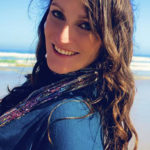 Got a question? Contact our travel experts for a detailed quote to match your holiday requirements. Phone, email, or live chat - or we can even call you back!
0044 (0) 1273 921 001
SEND AN ENQUIRY >