SOFITEL THE PALM DUBAI IN
One week , FLT & Transfer

around

£ 2,200 p.p.

Prices are as a guide only, assuming UK flights (we offer worldwide departures), over low seasons. Please call for an immediate accurate quotation, or use our 'Quick Quote' tool for a better guide price based on your dates.
Why You'll Love Windsurfing With Sofitel The Palm Dubai!
Luxury hotel located on The Palm in Dubai
Located on a private beach with six swimming pools and a state of the art spa
A staggering array of gourmet restaurants to choose from
/ssp_director/albums/album-2287/lg/sofitel-dubai-beach-villa.jpg
/ssp_director/albums/album-2287/lg/sofitel-dubai-palm-suite.jpg
/ssp_director/albums/album-2287/lg/sofitel-dubai-pool.jpg
/ssp_director/albums/album-2287/lg/sofitel-dubai-spa-room.jpg
/ssp_director/albums/album-2287/lg/sofitel-dubai-spa.jpg
/ssp_director/albums/album-2287/lg/sofitel-dubai-villa.jpg
/ssp_director/albums/album-2287/lg/sofitel-dubai_moana-restaurant.jpg
/ssp_director/albums/album-2287/lg/sofitel-dubai_moana.jpg
Overview
Each Sofitel draws inspiration from local culture and tradition while celebrating innovation and the French art de vivre to offer a one-of-a-kind, luxurious hotel experience. From design details to exhibitions and events, discover what makes each hotel so unique. Stretching over a private sandy beach on Palm Jumeirah, Sofitel Dubai The Palm exudes calm and tropical allure. The hotel features fourteen restaurants and bars, six swimming pools, a state-of-the-art spa, tennis, water sports, a kids club, a spectacular ballroom for meetings and weddings, and chic guestrooms, suites and apartments where attentive Sofitel ambassadors make you feel at home.
Accommodation
Combining understated luxury with utmost comfort, all guest rooms showcase onyx laden bathroom features, deluxe French amenities such as Lanvin and Hermes along with Sofitel's MyBed concept – an all-feather bed and extra light down duvet. Capturing elements of traditional Polynesian architecture, the exotic woods and centered stone bathtub, overlook the rest of the living space and private balconies, offering a mini-haven of exotic luxury and relaxation. Guests can treat themselves to either rooms, villas or serviced apartments ideal for families with children or for lengthier stays.
Luxury Rooms
Couples and business travellers appreciate the relaxing simplicity of Luxury Rooms, which look out to either to the sea or to Palm Jumeirah. Turquoise curtains and comforters evoke the serenity of the Arabian Gulf, while oversized artworks and wooden bathroom finishings add a tropical touch. You can relax on a large private terrace, enjoy the feather-soft comfort of a king-size MyBed and refresh yourself with luxurious Lanvin bath products.
Junior Suites
The beautifully appointed Junior Suite is like your own private island within the resort. You can look out over the Arabian Gulf or over Palm Jumeirah from your large private terrace, and cool off under a rain shower. A king-size MyBed and chic sofabed makes these suites ideal for families with children.
Prestige Suites
In the hotel's 22 Prestige Suites, couples can wake up in a king-size MyBed enjoy a sea view from a private balcony, and relax in a separate living room equipped with a Nespresso machine and Bose Wave sound system. Prestige suites guests enjoy complimentary access to Club Millesime.
Beach Suites
A unique and special chance to stay on a private beach on Palm Jumeirah. You can dine out on a large terrace overlooking the sea and relax on an outside sofa. Inside, folding wooden doors allow you to transform the suite from an open-plan space into a cozy bedroom and separate living area. In the vast bathroom, a circular white stone bath invites you to sink back in the bubbles and dream.
Opera Suites
Two chic bedrooms and a separate living room make the hotel's eight Opera Suites ideal for families or two couples. Each bedroom has a king-size MyBed and a private bathroom with a separate tub and rain shower. From the living room and balcony, views stretch out to the sea. Opera Suites have easy access to Club Millésime.
The Palm Suite
With four light, airy bedrooms, a living room, games room and well-equipped kitchen, the exclusive Palm Suite is the ultimate in luxury accommodation on Palm Jumeirah. Natural colors with splashes of rich blue give a tropical feel, and smooth wood finishings contrast with white stone baths. Step outside to a balcony overlooking the Gulf.
Apartments
Families love these natural-feeling serviced apartments on Palm Jumeirah. Each apartment has one, two or three bedrooms, along with elegant living and dining areas and a kitchen. In the private lobby, a water fountain and wall garden by Patrick Blanc immerse you in tropical Polynesia. Close by is Amura Kids Club and the children's pools.
Beach Villa
Indulge in a private swimming pool and rooftop terrace in the Beach Villa. Polynesian designs create a sense of natural island living, with sandstone walls, slatted windows and rich woods. The light-filled villa includes a luxurious living space and three well-appointed bedrooms, ideal for a large family or group of friends. Club Millésime welcomes you with a private check-in and offers use of a private buffet, bar, library and meeting room. A personal butler will respond to your every request, from a private dinner to a sunset cruise or desert excursion.
Lodge Villa
Away from the hotel's main grounds, the Lodge Villas exude a magnificent calm, surrounded by greenery and infused with the grandness of Victorian design. An impressive 750 square meters allows the whole family to experience a stay that goes beyond expectations with its beautifully appointed four bedrooms, two living rooms, a dining area, a kitchen, a service and fitness room.
Dining
Synonymous with the French art de vivre, culinary excellence is one of the cornerstones of the Sofitel experience. Sofitel The Palm Dubai is no exception with 14 restaurants and lounges combining to present a truly international flavour and celebrate food with French touch. Taste the aromatic influences from different continents of the world, be it Asia, Europe or the Americas to satisfy all food cravings. Both indoors and al fresco options along with magnifique views immerses diners in a culinary journey of excellence across the resort.
Porterhouse Steaks
Succulent meats and a classically elegant atmosphere combine to create an impeccable signature steakhouse. An al fresco seating area provides a romantic setting under the stars. Adjoining the restaurant, the chic bar area celebrates the art of cocktail-making through the ages. A treat for two is the signature Porterhouse, carved at your table by expert waiters. Pair it with a fine vintage from the open wine cabinet.
Hong Loong
Giving traditional Chinese cuisine a contemporary twist, Hong Loong's live cooking station lets you observe the chefs in action. The menu mixes classic Oriental cuisine with signature dishes and a choice of beverages includes typical Asian flavours. The restaurant's contemporary atmosphere, with its red, black and gold decor, suits couples and families.
Moana
Fresh seafood abounds at this pagoda-style restaurant in the heart of the resort. Surrounded by water, this poolside dining spot offers an exquisite seafood menu with Asian-inspired flavors. The signature Raw Bar brings the restaurant's passion to life by serving the finest sushi, sashimi and ceviche. The terrace gives a relaxed al fresco feel.
Rmanava Manava
Light, bright Manava restaurant lives up to its Tahitian name: Welcome. You can enjoy breakfast, lunch or dinner throughout the week, selecting your meal from delicious buffets of international cuisine.
The World Eatery
Indulge in mouthwatering flavors in a vibrant and enticing space with wooden tables, greenery, dimmed lights and mouthwatering food to share. The World Eatery will spoil you with a variety of choices, live stations and friendly service. The environment invites guests to socialise, unwind and experience an eclectic and exotic journey through taste. Spoil yourself and your loved ones with a dining experience that proves to be a one-stop culinary journey around the world!
Rmaui-beach Maui Beach
Service at Maui extends to the beachfront and poolside areas, so there's no need to leave your cabana if you'd like a snack. You can choose from a refined selection of fresh salads, sandwiches and paninis, pairing your choice with a refreshing drink or smoothie.
Brunches With Beach
Dive into endless tasting portions of seafood, mouthwatering chocolate desserts, exciting molecular mixology and DJ tunes.
Health And Wellness
Inspired by the incomparable beauty of the butterfly, SoSPA reinforces relaxation and rejuvenation. Guests can immerse themselves in the 2,500 square meter spa area encompassing 28 treatment rooms, offering revitalising massages, facials and body treatments in an idyllic Polynesian setting. The SoSPA at Sofitel The Palm believes in creating unique, personalised and long-lasting spa experiences. The SoSPA philosophy is to combine the richness of natural ingredients, latest research in cosmetology and professional expertise through made-to-measure prescriptions and treatments which nurture the body while providing immediate and optimum results.
Indulge in a luxury spa, with treatment rooms, therapeutic pools, a steam room, hammam and outdoor cabanas for massages. Renew your body and revive your mind with SoSPA's French-Polynesian charm. Work out in a state-of-the-art gym facing the beach, with sunlight filtering through large windows. Take your pick from rows of Technogym treadmills and cross-trainers, and from a large collection of free weights. Train like a fighter through intense workouts with strokes and techniques focusing on strength and endurance with a personal trainer.
Read More
MAKE AN ENQUIRY NOW
We'll get straight back to you
Speak to an Expert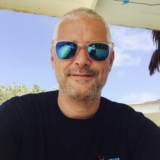 Got a question? Contact our travel experts for a detailed quote to match your holiday requirements. Phone, email, or live chat - or we can even call you back!
0044 (0) 1273 921 001
SEND AN ENQUIRY >