KAIRABA ALACATI BEACH RESORT IN
One week Breakfast, FLT & Transfer

around

$ 1,511 p.p.

Prices are as a guide only, assuming UK flights (we offer worldwide departures), over low seasons. Please call for an immediate accurate quotation, or use our 'Quick Quote' tool for a better guide price based on your dates.
Half Price at Alacati Beach resort summer 2021
Travel between 01 Apr 2021 to 31 Oct 2021
Special Offer!
Amazing 50% off, with free cancellation, for early book
Why You'll Love Windsurfing With Kairaba Alacati Beach Resort!
Great value 4* property right on the beach
Just a short stroll to the windsurf centre
An extensive range of activities, sports and amenities available on site
/images/hotels/630304d494ad68628af854fdb784e48a4f3a9f62b6fcef.jpg
/images/hotels/5864627754bbc149eb5f9b12155d6bbbbf9115237bce82.jpg
/images/hotels/87091c07e92b01667efbc1d898394cb53a27d7d41f9dc.jpg
/images/hotels/679595d32893d0d3e0c4247f51c754263e81988f8eaee2.jpg
/images/hotels/79957735d30b966a3a59bc08902ae2696691d2278be842.jpg
/images/hotels/335865ec9dc9f6dad75b481a27f8708489f4c526023ec2.jpg
/images/hotels/343425facbd88f90f5e2249cad019ee4fdbd9539ea87d8.jpg
/images/hotels/1183525b32a2a251d0d4b85aa3949026da16cd3ae72a32.jpg
/images/hotels/754285a02932c163365af368fd1a844080023153b8251.jpg
/images/hotels/72745157e2736dead170f39bcb7b40aef78f173506bb79.jpg
/images/hotels/969336612192492b2f90dcd16a433461f70762974898ed.jpg
/images/hotels/881775d47f3cdea1b03644d939cc072b6b1622465b4afd.jpg
/images/hotels/9803258dca152bf21e66f1f4d1f534f3e36ed1b8922054.jpg
/images/hotels/421905b867b9623922b8916849c6c945415f7747b25aef.jpg
The Alacati Beach Resort
The Alacati Beach Resort is the best hotel in Alacati offering true 5 star service and facilties second to none. It also has the best location in the resort with the windsurfing right off the beach! So if you are looking for a luxury windsurfing holiday in the summer it simply does not get much better than this !
The main philosophy of the Alacati Beach Resort village is to create an ecological concept which could combine the picturesque charm of the old Ottoman / Aegean town Alacati with jet set lifestyle and all kinds of watersports. At the heart of the resort there is an extensive range of health, beauty and wellness spa treatments available, whereas at outer edges it is much more energetic and it is here that you will find plenty of watersports, jogging, tennis, mini football, beach volleyball and organised entertainment.
The Rooms At The Alacati Beach Resort
The Alacati Beach Resort offers three types of accommodation: - King Suite Rooms. Suite Rooms and Deluxe Rooms. Guest rooms are entered through a landscaped garden with cobblestone paved walkways or by climbing a typical Alaçati-style open spiral staircase to the terraced corridor above.
The ground floor guest rooms all have a small terraces and there are French balconies or bay windows on the upper floors. Every room offers a breathtaking view of the white sands and glittering turquoise sea of one of the most stunning and unspoilt beaches of Aegean. Take time out to stroll through the many beautiful hotel lawns, relax in the swimming pools or make use of the many other facilities. The rear balconies looks northwards towards the hills, and the guestroom windows are positioned to draw in a natural breeze which is especially invigorating on the warmest days. Solid stone walls, uncluttered internal decoration and the generous use of classic tiling, real wood and marble are all design features that add a feeling of luxurious intimacy to the guest rooms.
The Hotel Faciltiesat Alacati Beach
Swimming pool - outdoor seasonal, Swimming pool - children's, Room service (24 hours), Poolside bar, Parking (free), Grocery, Gift shop and newsstand, Dry cleaning service, Air-conditioned public areas
The Restaurants & Food Alacati Beach Resort
The A la Carte Restaurant has a huge trellis to the front with a reflecting pool underneath which is always in the shade of the trellis. This area is the heart of the social life of the complex, with a clock tower complementing the spatial enclosure as well as the Agora Tavern.
Sadasd
adsasd
Speak to an Expert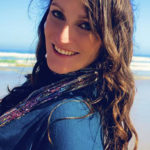 Got a question? Contact our travel experts for a detailed quote to match your holiday requirements. Phone, email, or live chat - or we can even call you back!
0044 (0) 1273 921 001
SEND AN ENQUIRY >