PUNTA SUR IN
One week Breakfast, FLT & Transfer

around

$ 1,070 p.p.

Prices are as a guide only, assuming UK flights (we offer worldwide departures), over low seasons. Please call for an immediate accurate quotation, or use our 'Quick Quote' tool for a better guide price based on your dates.
Why You'll Love Windsurfing With Punta Sur!
Stylish and contemporary accommodation set in beautiful gardens
A variety of activities to enjoy within easy reach of the hotel
Fantastic cuisine at the hotel's on site restaurant
/images/hotels/757461ea153a331c9353a16352b064ce9651aea36ed300.jpg
/images/hotels/6365599a544999600346637abe00a07044a54b46c4f843.jpg
/images/hotels/5157535c4f313191152cc3a0f56f4c5ade064fd40d6341.jpg
/images/hotels/684554f5f582b554b956dce9834d6290c7bc0b3154f60a.jpg
/images/hotels/2614268ed03d28359769e9e876732cc5e67250febefb8a.jpg
/images/hotels/91138516ec2025fcc7fb33e5f85ea4368ddbf9bb384879.jpg
/images/hotels/556974e43b8fed8d1a2c59bbbb255eb8e1115b9426d7dc.jpg
/images/hotels/7685744276cca4488405f69ff87adb29561971b608de1d.jpg
/images/hotels/3352231646afc045f842612e64d9789f2608288cb07cac.jpg
/images/hotels/768574ae387171be241931ffc3dd9fcf1ae1765fded5ea.jpg
/images/hotels/995949fbcaeef2328a17f3b555ff9eeeff95d067b18a48.jpg
Overview Of Punta Sur
Located on Andalucia's wavey beach Costa de la Luz, Hotel Punta Sur is a mere 6 kilometres west of Tarifa. The accommodation is very stylish and contempory, with views of Africa from across the water. From here you can visit Tangier in Morrocco by a 35 minute daily ferry.
The Accommodation
The hotel offers a choice of 8 queen-sized, twin-bedded rooms; 20 king-sized bedded rooms, 4 family appartments with 2 bedrooms with sleeping arrangements for 3 or 4 kids and two luxury suites with private gardens. All the spacious rooms have TV, DVD, internet connection, minbar, safe, and en-suite bathrooms moreover all the rooms are furnished with a different theme, so if the hotel is not full, you will be able to choose the one which pleases you most.
Facilities
The palm-filled hotel gardens have the splendid backdrop of the pine and cork-oak clad rocky sierra - a national park and it also has a tennis court, small lake and vast swimming pool. The possibilities are endless from windsurfing and kitesurfing with Club Mistral to golf at Montedenmedio, mountain biking in the sierra or horse-riding on the beach. There is a masseur and Punta Sur's clients may use the sister hotel's gym and sauna facility free of charge. There are many beautiful local beaches to explore: Bolonia, Punta Camarinal; Canos de Mecca and Cape Trafalgar. Ronda Cadiz and Seville are within easy driving distance. Gibraltar airport is half an hour away, while Jerez de la Frontera in one hour away and Malaga and Seville one and a half hours.
Restaurants & Bars
The Punta Sur takes pride in its gastronomy and serves a fine selection of mediterranean specialities: lobster; crab; locally caught fish and wood-barbecued meats. There are plenty a salads for vegetarians with herbs from the hotel gardens.
Read More
Speak to an Expert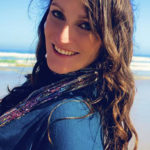 Got a question? Contact our travel experts for a detailed quote to match your holiday requirements. Phone, email, or live chat - or we can even call you back!
0044 (0) 1273 921 001
SEND AN ENQUIRY >