COCONUT BAY RESORT IN
One week , FLT & Transfer

around

$ 2,203 p.p.

Prices are as a guide only, assuming UK flights (we offer worldwide departures), over low seasons. Please call for an immediate accurate quotation, or use our 'Quick Quote' tool for a better guide price based on your dates.
Why You'll Love Windsurfing With Coconut Bay Resort!
Two separate wings, one for families and another for couples
The watersports centre is right on site
A range of facilities for a fantastic holiday
/ssp_director/albums/album-2361/lg/coconut-bay-beach.jpg
/ssp_director/albums/album-2361/lg/coconut-bay-hotel-st-lucia.jpg
/ssp_director/albums/album-2361/lg/coconut-bay-hotel.jpg
/ssp_director/albums/album-2361/lg/coconut-bay-lucia-pool.jpg
/ssp_director/albums/album-2361/lg/coconut-bay-lucia.jpg
/ssp_director/albums/album-2361/lg/coconut-bay-resort-st-lucia.jpg
/ssp_director/albums/album-2361/lg/coconut-bay-resort.jpg
/ssp_director/albums/album-2361/lg/coconut-bay-st-lucia-kayak.jpg
/ssp_director/albums/album-2361/lg/coconut-bay-st-lucia-pool.jpg
/ssp_director/albums/album-2361/lg/coconut-bay-st-lucia-restaurant.jpg
/ssp_director/albums/album-2361/lg/coconut-bay-st-lucia-spa.jpg
/ssp_director/albums/album-2361/lg/coconut-bay-st-lucia-treehouse.jpg
/ssp_director/albums/album-2361/lg/coconut-bay-st-lucia-vieux-fort.jpg
/ssp_director/albums/album-2361/lg/coconut-bay-st-lucia-yoga.jpg
/ssp_director/albums/album-2361/lg/coconut-bay-st-lucia.jpg
/ssp_director/albums/album-2361/lg/coconut-bay.jpg
/ssp_director/albums/album-2361/lg/hotel-coconut-bay.jpg
/ssp_director/albums/album-2361/lg/st-lucia-coconut-bay-kitesurf.jpg
/ssp_director/albums/album-2361/lg/st-lucia-coconut-bay-windsurf.jpg
/ssp_director/albums/album-2361/lg/st-lucia-coconut-bay.jpg
Coconut Bay Resort Overview
The Coconut Bay Resort is located on the beach in Vieux Fort, a mere 10 minutes from the airport. Many people who have stayed here speak of being on the water, within an hour of landing.
The resort has two wings, one is dedicated to families, and the other is geared up for adults. The family section offers kids clubs, pools, and loads of entertainment for the whole family. In turn, the adult section is kitted out with spas, bars, and romantic restaurants.
Our windsurf and kitesurf centre is situated at this resort.
Accommodation
With the two different parts of the hotel, the accommodation varies significantly. All rooms in the hotel have been recently refurbished, with classy Caribbean decor in the Harmony rooms, and a soft, tasteful yellow in the Splash wing.

Splash Wing (Families)

Colourful rooms face the ocean and overlook 'CocoLand', St. Lucia's largest water park featuring a large activity pool, lazy river and exciting water slides. Also on the Splash side is the Caribbean's first paintball facility able to host 10 players.

The fully supervised Kidz Klub is nearby and easy to find by the gleeful sounds of youngsters enjoying its water feature, expansive pirate ship and air-conditioned indoor playroom.

Harmony (Adults Only)

Catering to adults seeking romance and relaxation, Coconut Bay's Harmony wing is a true oasis. Peaceful rooms overlook a palm-shaded quiet pool and bar, chaises and hammocks, intimate cabana beds and the oceanfront Kai Mer Spa. The premium fourth-floor rooms were recently upgraded to include minifridges, flat-screen televisions, soothing contemporary decor and top-of-the-line linens and accessories.

The rooms available are:

Harmony / Splash Wing Garden View

Harmony / Splash Wing Ocean View

Harmony / Splash Wing Premium Ocean View (includes Concierge service)
Harmony Junior Ocean Suite
Concierge Junior Suite Ocean
All couples staying in the Harmony wing are invited to join an exclusive al fresco dining experience on the pool deck.
Facilities
Coconut Bay Resort truly offers a tremendous amount of facilities for everyone. If you are into keeping fit on holiday you can immerse yourself in the following:
6 Tennis courts 4 basketball courts Complete fitness centre Aqua aerobics Yoga Classes Personal trainers upon request
The resort is also home the St Lucias' biggest water park, and very first paintball facility!
Kids Clubs
Coco Kidz
Kids will love Coco Kidz, with supervised games, arts and crafts, splashing in the water playground, pirate ship, video games and air-conditioned napping quarters. Coco Kidz accepts children 0-12 years and has suitable daily activities across 3 age bands.
The Clubhouse
Preteens will experience the flip side of CocoLand with wild times on the waterslides in addition to a program incorporating physical and educational challenges, island awareness and exploration, eco-activities and hikes over some of the property's 85 acres.
This "survivor-like" adventure club combines a variety of tasks for ultimate enjoyment. Though no kids will be voted off the island, these trials will be exciting and stimulating for all.
Exercises will include team games on the field or in the water, problem-solving puzzles and exposure to St. Lucia's natural terrain and wildlife.
Other Activities Available
5 pools - 2 of which are adults only and a lazy river.
Beach Volleyball
Pool Volleyball
Yoga and Pilates
Aqua Fitness
Water Polo
Bocce Ball
Family Tie Dye
Beach Cricket
Lawn Cricket
Non-motorized watersports: Snorkelling, Kayaking, Stand up Paddle Boarding
Power walks
Reggae Dance Class
Soccer
Complete Fitness Centre
Bingo
Dominoes
Darts
Restaurants And Bars
Restaurants:
SILK
Serving your favourite flavours from the East inspired by Thai, Indian, Japanese and Chinese cuisines and infused with delicious, local Saint Lucian ingredients. Teriyaki, Thai basil, and sweet chilli are fused with papaya, coconut milk, and lime in mouthwatering wok-seared beef, crispy wontons, and red curry while the freshest Caribbean fish bejewel plates of sushi and sashimi. Chef roasts skewers of marinated meat and seafood to succulent perfection while producing perfectly puffed and bubbled naan bread all in a 700°F tandoori clay oven. Silk's Lil' Menu for kids features teriyaki chicken, beef stir fry and chicken nuggets with French fries.

CALABASH
Chef showcases contemporary Caribbean cuisine with a mouthwatering blend of Creole/Latin flavours. Local seafood including snapper, tuna, and marlin are showcased in the daily special while fresh produce includes micro sprouts, herbs, tomatoes and bok choy grown in the resort's own greenhouses. Coconuts are harvested to coat crispy coconut shrimp drizzled with a citrus and ginger beurre blanc, and sweet raisin chutney is for dipping jerk spiced chicken fritters, all transporting you to a tropical paradise if you weren't already here.

HARMONY BREAKFAST
Sit back and let the team pamper you, even more, the perfect way to start the day and it's all included. The Harmony Breakfast is an adults-only, à la carte-treat served at Calabash restaurant in air-conditioned comfort or on the Veranda taking in the scenery and sun. On offer is the perfect omelette, classic Eggs Benedict and decadent banana-topped Auntie Em's Famous French Toast. Featured cocktails include an eye-opening Bloody Mary and an authentic Bloody Caesar.

VERANDA
This adults-only dining experience under the stars brings the romance of the Caribbean to every scrumptious dish. Exclusively for you, Chef smokes fresh marlin in-house on pimento seeds and hickory wood for the perfect tender and fragrant bite. Your classic Caesar salad goes Saint Lucian with bacon bits, roasted pineapple, garlic croutons, and a fresh papaya dressing. Fresh rosemary from the greenhouse and aromatic garlic elevate traditionally grilled lamb chops while vegetarian manicotti is rich with pumpkin mushrooms and spinach in a garlic and fresh basil marinara.

COCONUT WALK MARKETPLACE
A new menu at the resort's main restaurant, Coconut Walk, has eight independent stations – five are made to order stations. At the Smoothie Bar they are blending together delicious nutrition with local fresh fruit; or visit the grill and get delicate crépes, watch a parade of omelets and French toast; grab grilled Panini, deli sandwiches, or visit the classic salad bar; chefs toss pasta and stir-fry any way, can hand-scoop cold stone ice cream and toppings at the Dessert Station. The Coconut Bay chefs bring out their delicious fresh baked breads, butter and chocolate croissants, Danish pastries and more. It's a Coconut Bay Premium All-Inclusive exclusive.
SEASIDE
Come relax in Seaside's casual, family-friendly outdoor setting and enjoy an update to your favourite Italian dishes, perfect for sharing. Crispy bruschetta is topped with greenhouse tomatoes and basil drizzled with a sweet and tart balsamic syrup. A red and mushroom reduction finishes basil grilled steak while the chicken picatta is tangy with lemon. Hand-tossed pizzas from the Earthstone oven and pastas are topped the way you like them.

FLIP FLOPS
The aroma of fresh hand-made pizza and grilled burgers will tempt you out of the pool. In addition to a full grill menu, Flip Flops serves fresh salads and wraps, BLTs and jerk BBQ wings. You can grab and go – perfect for the kids to help themselves – at the hotdog, popcorn and nacho and soda machines.

LA LUNA
Coconut Bay brings its fine dining to the intimate spaces at La Luna. This oceanfront setting is ideal for a romantic dinner for two or a private family gathering. Sip wine as the spectacular views of the Maria Islands melt into moonlight and sample La Luna's sumptuous menu, the perfect accompaniment for every occasion. Rosemary and garlic-crusted rack of lamb and island crab cake with a silky Merlot jus and lime aioli vie for your taste buds with fresh chimichurri grilled salmon and shrimp with a citrus beurre blanc.
THE JERK TREEHOUSE
The Jerk Treehouse takes diners to new heights with elevated views and a fun, flavorful menu in a casual outdoor setting. Chef's secret jerk sauce (spicy) is the mouthwatering star on juicy pork and chicken with fresh-baked side dishes and fresh-squeezed sugar cane juice or Coconut Water to cool things down.
THE GREATHOUSE
The romance of a Saint Lucian grand mansion paired with the highest service traditions, The Greathouse offers gourmet cuisine, Chef's signature dishes and reimagined classics paired with an extensive wine list and top-shelf cocktails.

Bars:

LOBBY BAR
With a recent expansion, guests now have 360-degree access to their favourite bartenders who shake and blend their way into everyone's hearts. A new deck with a gazebo and seating around fire pits make this the perfect place to meet new friends or relax over a cool drink. In addition to a larger service area, the new Lobby Bar also offers smoking and non-smoking areas.

HARMONY POOL BAR
The Harmony adults-­only poolside bar serves special drinks by very special personalities. Don't be surprised if the bartenders let you in on island jokes or teach you a new song while you are sipping favourites like the "Dirty Banana." The distinct blends and star mixologists keep guests coming back for more. Extended hours are available and vary according to the entertainment schedule.

SAND BAR
International sports enthusiasts can cheer for their favourite teams in the Sand Bar, providing large flat-screen TVs for all fans to enjoy. The open-air bar is a great place to kick back, relax and keep up with the games of the season. During the evenings, Sand Bar is transformed according to the entertainment schedule offering actives from karaoke to country line dancing.

SWIM-UP POOL BAR
One of the signature features at Coconut Bay is the beach-­side swim-­up bar where guests can wade over to place their order and soak up the sun while enjoying a tropical frozen concoction. Adults and kids will enjoy the newly remodelled bar area featuring separate cocktail menus and a special service area exclusively for kids.

PETER JOHN'S LOUNGE
This air-conditioned piano bar and club features live evening entertainment and DJs spinning the latest tunes to dance the night away. In addition to a full bar selection and custom cocktails, Peter John's features the new Rums of the Caribbean, Coconut Bay's unique collection of the region's finest rums. Right outside is the Stargazers Lounge with seating and a fire pit making this the perfect setting to enjoy good rum, good times and of course the stars.

SPLASH BAR
On special evenings, this pool­side bar comes to life serving up popular blends alongside the resort's performers during acclaimed themed dinners on the pool deck. Ask your dressed-­up bartenders to serve the signature blend of the evening.

PARADISE BEACH BAR
A short walk along the beach takes you to a heavenly spot called the Paradise Beach Bar, where bartenders are shaking up your favourite tropical cocktails. Get comfortable and plan to stay awhile. Take a swim, sunbathe on a lounger, enjoy the dazzling views and repeat to your heart's content.

Read More
Speak to an Expert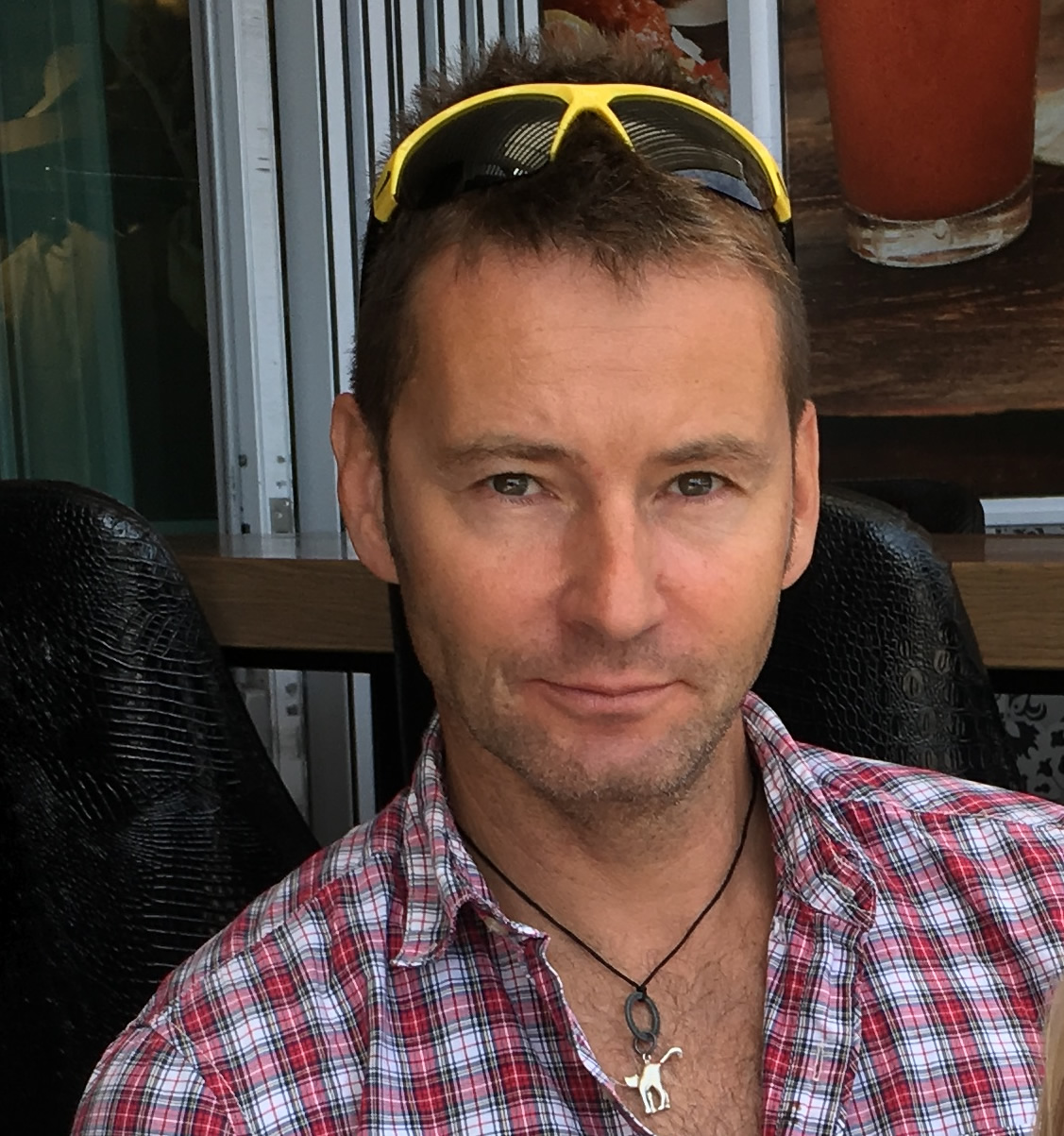 Got a question? Contact our travel experts for a detailed quote to match your holiday requirements. Phone, email, or live chat - or we can even call you back!
0044 (0) 1273 921 001
SEND AN ENQUIRY >