THE ST REGIS RESORT MAURITIUS IN
One week Half Board, FLT & Transfer

around

£ 1,850 p.p.

was £ 3,050

Prices are as a guide only, assuming UK flights (we offer worldwide departures), over low seasons. Please call for an immediate accurate quotation, or use our 'Quick Quote' tool for a better guide price based on your dates.
The St Regis Resort Mauritius, Le Morne, Mauritius
30% Discount Offer
+ Free room upgrade to Ocean Junior Suite
+ £100 credit toward food, drinks or spa treatment
+ Free room upgrade to Ocean Junior Suite
+ £100 credit toward food, drinks or spa treatment
Valid for stays between 04 jan 2021 to 31 oct 2022
Why You'll Love Windsurfing With The St Regis Resort Mauritius!
Family-friendly resort with one of the best kids clubs in the world
Plenty of all inclusive activities for non-sporting partners and families to enjoy
Exclusive luxury accommodation at unbeatable prices
/images/hotels/7682307acd49a126b7764e5ec6debc11a0efb4efcb1b95.jpg
/images/hotels/2818828e7c51506faf98f48b81803539f4f7ede29cf6c8.jpg
/images/hotels/30988734ed7c6a837429984efe3888f629d6d3cfced3f9.jpg
/images/hotels/61461bc4b765942672e4f042048d758ad1b642e530930.JPG
/images/hotels/335223b04e132b72800cee4931f86a633a79781162e558.jpg
/images/hotels/1828178572749470b133cf2977d05f75e58617e30f9899.jpg
/images/hotels/84425915188737aed5109802b127b5bdc5aa7b62b53a7.jpg
/images/hotels/993469bf237b5dc3a653cc4cea804d1f45da18b955f96b.jpg
/images/hotels/2534506da27805c24548d7342fa9ea95a7db97eb08dd6d.jpg
/images/hotels/92900759f3a0ae8261f56d1487e5318fc49d7834360ef4.jpg
/images/hotels/964969b895bc097de3008ac1a7b6c2ec098ffc07e1ab82.jpg
/images/hotels/4010230f5be82aaca556558c18eeac788b84c9fa91ea.JPG
/images/hotels/617414d08376bd90e8985cd0328f0a78040209d93f29d1.jpg
/images/hotels/262172bcd7cb6e751b4b3785137a61f195dba073aea487.jpg
/images/hotels/25738760d33b88efde0840ce0e67ddec6cab9f505f5f19.JPG
/images/hotels/2474005b0d689b4bacf7f64410129da5dc4f064117cbe8.jpg
/images/hotels/1943667501a2c4a01213b8e1f1f848f9473a9c70fb26d8.jpg
/images/hotels/4391908b7ae31604576ac836032b04b6e1415daebcb371.jpg
/images/hotels/65407924e3582c50b02bdb89979f8049a087565aaf1047.jpg
/images/hotels/1364245ebd4224148e1c3f5454716cd85672b476648db9.JPG
/images/hotels/50125005f8d56ca54a82a5a89e171a3426429c99a6596a.jpg
/images/hotels/548281c12aa9262800438c050a3ffe5df38f786904a5fe.jpg
Overview Of St Regis Le Morne
Located in the southwest of Mauritius in Le Morne, at the foot of the UNESCO world heritage site of Le Morne Brabant, the St. Regis Mauritius is situated on an idyllic beach, surrounded by a tranquil lagoon of turquoise waters.
This deluxe property is also right next to the main kitesurf and windsurf beach in Le Morne and Planet offer a 'VIP prestige kitesurfing service' from the beach of this hotel with exclusive speedboat pick up and private one on one instruction.
Mauritius is undeniably the jewel of the Indian Ocean and the inception of the St. Regis Mauritius Resort, with its innovation, design, and attention to detail creates a blend of excellence unsurpassed on the island.
Accommodation Options At St Regis, Le Morne
The accommodation at the St. Regis is beyond expectation. Guests are individually welcomed by a personal St. Regis butler which is the cornerstone of the brand's philosophy. The St. Regis Mauritius has 173 rooms, featuring 120 deluxe rooms which include twenty-four superior deluxe rooms, eight junior suites, four suites, six deluxe suites, seven spa suites and four individual Grand Villas.
There are 5 room categories at the St Regis in Le Morne, all of an exceptional standard. The entry level room is the Ocean Deluxe and even this room is 73 square metres. Each room upgrade offers a substantial increase in size, facilities, and standard. Should budget allow the St Regis suite is superb although the Grand Suite is exceptional, as are the very impressive Manor Suites on the 1st floor of the main building looking out over the pool and sea.
Although the capacity of most rooms is 2 adults some room categories are suitable for families with a young child. A limited amount of interconnecting rooms are available for families with up to 2 kids, however, due to our close relationship with St Regis, in some cases Planet can request an extra bed should that be required.
The Dining At St Regis Mauritius
The St Regis Hotel in Mauritius provides exceptional cuisine at the property, from casual eating at the Boat House to Michelin 3 star French dining at Inspiration and incredible Japanese food at Atsuko.
Floating Market: Pan-Asian - Reflecting internal strength and wellness, Floating Market is a revolution of South East Asian inspired food. Thai, Malay, Vietnamese dishes combine to infuse evocative aromas, tastes and colours. A premium dining experience promoting a healthy mind, body and spirit, this restaurant serves to provide the utmost delectable and beneficial answer to today's diet concerns.
Le Manoir: Contemporary - Reflecting the decor and personalised service of a private dining room in a colonial home, Le Manoir Dining Room reveals true traditions of this inspiring island fusing exotic Mauritian flavor with classic French cooking styles.
The Boathouse Grill & Bar, Cuisine: Steak and Seafood - The Boathouse Grill is an elegant beachside gourmet experience. Vintage champagnes will sparkle next to platters of oysters and grilled prawns. You can eat with your feet in the sand and dance into the sunset! The mood in the evening is very elegant and romantic with incredible lighting showing the restaurant to its best effect.
Live music completes the mood at The Boathouse Bar, with the tempo increasing as the DJ starts to play, dinner comes to an end and guests get ready to party. The Boathouse Grill & Bar is located on the beachfront providing fresh juices and fun combinations of healthy fruit cocktails during the day and a gathering point to listen to live entertainment and watch the sun set over the ocean at the end of the day.
Chef's Table - Chef's is probably the smallest, most exclusive dining room in Mauritius. Here you will experience the finest food at a 3 star Michelin level using influences from master chefs of the world. The chef will eloquently share his passion for food & wine with you through a culinary exploration of the five senses.
The Chefs table is where new dishes are tested and judged. It has now become a slightly more "public" domain, where guests are invited to experience the latest inspirational cuisine. The table seating arrangements will allow you to view into the heart of the kitchen, enabling you to participate and witness the dramatic scenery of a kitchen in action while being the first to sample the newest culinary compositions and inspirations of the Chef.
THE 1904 BAR: Cocktails & Snacks - Rare and refined, during the day the 1904 Bar remains a quiet haven of relaxation. As day turns to night, the lighting up ceremony by the Chief Butler includes a ritual of champagne sabering and the commencement of light background jazz artists and residential pianist. At night, full flavoured cocktails, decadent bar snacks and live entertainment set the scene as the lifeblood and social hub of the resort. The1904 Bar brings you back into the Manor House and the time of the start of the family business in the sugar and rum industry. The date coincides with the building of the first St. Regis in New York City, the hallmark of the brand today. Now the bartenders prepare elegant rum cocktails.
The continuation of the colonial theme leads you into the classic main bar of the resort. Wood, fabric, rattan and bamboo are the dominant materials used, creating the warm atmosphere which takes one back in time. The focus here will be on excellent spirits and vintage whiskeys. A wide selection of classic champagnes including Cristal and Dom Perignon. A head bartender will create pre-dinner cocktails including the Bloody Mary and a local interpretation (La Belle Creole Mary) which will be accompanied by teasing mini-dishes from Le Manoir, Simply India and Floating Market.
Simply India: Indian - Simply India is the modern interpretation of authentic Indian cuisine by the twice Michelin star Indian celebrity chef, Atul Kochhar. Continue a voyage across an ocean inspired by the profound flavours, spices and colonial setting of this signature restaurant. Tandoori specialities and Goan delicacies will take you back in time to the sub-continent.
Atsuko: Japanese - Inspired by the waters around the island, Atsuko is synonymous with feelings of calm, serenity and warmth. Under the guidance of the Asian chef, Atsuko presents the hallmark of the Far East. Fresh seafood, meats and vegetables prepared with the greatest attention to detail offer a mouth-watering memorable dining experience.
On a half board package dinner may be taken as part of your booking at the Boat House or Floating Market; there are supplements to pay locally for the other restaurants.
The Spa At The St Regis Mauritius
St. Regis offers two exclusive Spa Experiences, Iridium Spa and Remède Spa.
Iridium Spas: Born from the DNA of the St. Regis brand and exclusive to St. Regis, Iridium Spa offers a bespoke experience with treatments tailored to guests' elemental needs. Building on a legacy that dates back to 1938 and the grand opening of The Iridium Room at The St. Regis New York, Iridium Spa articulates the same distinctive elegance, both in the enthralling design of its treatment suites and in thoughtful gestures like a signature tea ritual.
Remède Spas: Exclusive to St. Regis Hotels & Resorts, Remède Spas flawlessly combine science and nature to wrap the senses in unsurpassed luxury. Soft music, sumptuous throw blankets, crisp champagne and silken chocolate truffles welcome guests into a personal sanctuary of indulgence. From there, a full menu of avant-garde treatments awaits. Signature blends of active botanicals nourish the skin and restore a youthful glow, while powerful massage techniques evoke enduring relaxation.
Facilities And Activities
Activities on offer at the St Regis include Planned Poolside Activities, Spa Services, Golf (nearby), Aerobic Classes, Horseback Riding, Fishing, and a variety of Outdoor Sports. The Watersports centre is located in front of the Manor House next to the beach and is opened every day. Here you can enjoy complimentary activities such as snorkelling, kayaking, windsurfing and pedal boats. Water Skiing/wakeboarding, glass bottom boats and Catamaran Cruises are available subject to local payment.
The South West coast of Mauritius has lagoons rich in wildlife, and Le Morne is no exception. Once you explored the shoreline, regular boats can take you to special spots along the reef for even more fascinating snorkelling encounters. If donning a plastic mask and breathing through a tube is not your thing, you can take a ride in a glass-bottom boat to have a glimpse of the underwater world. If you wish to learn how to water-ski, trust the instructors to turn you into a pro fairly quickly or take out a pedal boat for a leisurely exploration of the lagoon. At the St Regis, a no-wind day doesn't necessarily mean a lost day! Take out a SUP and paddle yourself around in the clear waters of the shallow Le Morne lagoon.
The watersports centre also offers a number of additional memorable experiences at an extra cost including luxury deep sea fishing charters, a variety of catamaran cruises along the coastline and activities such as swimming with dolphins, picnics on Benitiers Island, and much more. Their fleet of world-class boats, professionally manned and equipped, will realise all your dreams.
Kids at the St. Regis
At The St. Regis Mauritius Resort, young guests also deserve an exciting, relaxing and memorable vacation of their own! The hotel has developed a customised program that gives kids the opportunity to experience activities unique to the resort. The Kite Flyers Club is an exclusively designed activity program solely for The St. Regis Mauritius Resort's younger guests. The Kite Flyer's Club provides an exciting schedule of enriching pursuits for children age 4 to 12 years. All the games and excitement have been planned to provide optimum levels of entertainment and fun while nurturing each child's inquisitive and creative mind. For children under the age of 4 there is private babysitting facilities arranged via the concierge and at local rates.

Some outdoor activities to participate in include nature walks, fun cooking, glass bottom boat trip and more. If the weather is not cooperating, there are plenty of indoor activities such as arts & crafts, watching movies and musical games.
The Family Traditions at St. Regis program offers engaging activities and locally inspired programs tailored to younger guests and their families. Each St. Regis hotel and resort offers distinctive destination highlights that celebrate the art of play. At The St. Regis Mauritius Resort, surrounded by exotic beauty and cultural richness, discovery awaits. Every moment becomes a treasure, and every experience a new family memory. Families will delight in special amenities and rituals designed to showcase the uniqueness of the resort and the destination including delectable treats, enchanting keepsakes, child-sized robes, slippers and a step stool for the little ones. The resort is supplied with family necessities such as wipes, diapers and cribs. Allow the St. Regis Butler service to assist you with preparing these items for you during your stay or before your arrival at the resort.
The St. Regis Mauritius Resort is also pleased to offer a Babysitting Service for children. The Babysitting Service can provide expert care for your children in the convenience of your guestroom. Babysitting Services are available for younger children for a fee.

Additional facilities at the St Regis include: Outdoor Parking, Limousine Service, Laundry/Valet Service, Medical Services, 24-Hour Security, 24-Hour Concierge Service, Tour/Excursion Service, Copy/Faxing Service, Copy/Printing Service.
MAKE AN ENQUIRY NOW
We'll get straight back to you
Speak to an Expert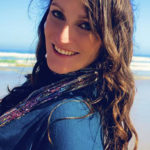 Got a question? Contact our travel experts for a detailed quote to match your holiday requirements. Phone, email, or live chat - or we can even call you back!
0044 (0) 1273 921 001
SEND AN ENQUIRY >