PREMIUM APARTMENTS LA GAULETTE IN
One week , FLT & Transfer

around

$ 1,196 p.p.

Prices are as a guide only, assuming UK flights (we offer worldwide departures), over low seasons. Please call for an immediate accurate quotation, or use our 'Quick Quote' tool for a better guide price based on your dates.
Why You'll Love Windsurfing With Premium Apartments La Gaulette!
Excellent apartment with the facilities of a small hotel
Short drive to La Gaulette
Quick drive to the beach at Le Morne
/images/hotels/107889bc18eeed481969db83f3b36cbcaa4be9c5f6c4f1.jpg
/images/hotels/199876d9299665022aa0f9ba1870207611d80391a2a22f.jpg
/images/hotels/281882e5a8c539ce150295ab63b1105fec1b029dd2b756.jpg
/images/hotels/310411fd86c78a99555021d57ba3ee40b98448133d9960.jpg
/images/hotels/9649695d6fa36549791627bb8d723aefa35a7b3c5e200b.jpg
/images/hotels/9965757108fffe856a4c98346ef47e89c9bf6558d45c39.jpg
/images/hotels/37123018d7364fa0d7d80ae19e1f4aecccfef04064aceb.jpg
/images/hotels/819821e0f5043d01652a17ba48d714d156485188e8fb1f.jpg
/images/hotels/9965753b3f50135593ffe194394bf3b233f26e98d2a753.jpg
/images/hotels/2149026cb20a94a8de59a56416cc4fb08f8e457a0f59c0.jpg
/images/hotels/5774809b2ef8f67af59a370f7887fede710edf741efa5.jpg
/images/hotels/77403276eb2322156c6a02525f98a173ae6d8d6676714e.jpg
Premium Apartments La Gualette
This is a really great accommodation for those that a good quality apartment, but with the facilities of a small hotel. The accommodation is a short drive (or walk) so the restaurants and amenities of La Gualette, and a 15 minute drive to the kitesurf and windsurf beach of Le Morne.
There is a large range of small apartments in this area, but we found it very hard to find anything of this quality. So if you are looking for an alternative to the beach resort hotels, this is a great choice. We can also offer great prices on car or 4x4 bakkie rental combined with you stay here.
Speak to an Expert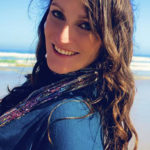 Got a question? Contact our travel experts for a detailed quote to match your holiday requirements. Phone, email, or live chat - or we can even call you back!
0044 (0) 1273 921 001
SEND AN ENQUIRY >