LA GAULETTE SUPERIOR APARTMENT IN
One week Room Only, FLT & Transfer

around

$ 1,448 p.p.

Prices are as a guide only, assuming UK flights (we offer worldwide departures), over low seasons. Please call for an immediate accurate quotation, or use our 'Quick Quote' tool for a better guide price based on your dates.
Why You'll Love Windsurfing With La Gaulette Superior Apartment!
Easy access to the city of La Gaulette
White, sandy beaches just 10 minute drive away
Restaurants within walking distance
/images/hotels/1946230c1125183f4e640fc2f19fa893eba7b9fbf0c3a8.jpg
/images/hotels/94924efad5105c399b7ce3d2c06bd0b6124d9cdc3ab90.jpg
/images/hotels/3709957fd6c75f6ef39d818b131de1def59af8af18cee2.jpg
/images/hotels/42599273aece61c87068d3cbe982ea9feb0c45c9e0a534.jpg
/images/hotels/89328342c75490545a39cb736b014dde9e76e5b6dc958f.jpg
/images/hotels/3166359235900a860cbf302ca69c29f00181bd3c4a5ccc.jpg
/images/hotels/903088cd31ebe8e5b4546b8c6ce7d5299278993e892e95.jpg
/images/hotels/248012da27e569f860a3afa31059462e4ee11b08e47d6.jpg
/images/hotels/792404e8f4645e1fee8902a562c2fc7da9a80cf75aeb41.jpg
/images/hotels/574198edf8ab6f421828839e47447f601bed03d3adcaee.jpg
/images/hotels/414951949426bf076a663a9ca2c37122286af91b10f.jpg
/images/hotels/467803b7d8883d6e6655ca631d723bff32934ab0c72f74.jpg
Overview Of La Gaulette Apartment
Well-positioned in La Gaulette, La Gaulette Apartment is the ideal point of departure for your excursions in Mauritius Island. From here, guests can enjoy easy access to all that the lively city has to offer. For those of you who want to venture out, Le Morne Sailing Spots, Le Morne Big Game Fishing, Le Morne Windsurf Spots are just some of the attractions available to visitors.
Le Morne kitesurfing / windsurfing is a 10 minute drive away
Black River national park is a 15 minute drive away
White, sandy beaches is a 10 minute drive away
Restaurants within walking distance
The best supermarket on the West Coast around the corner
Rusty Pelican
La Gaulette Apartment has 4 individual apartments. The 2 on the ground floor have their own fully equipped kitchens,separate bathroom and bedroom with large living/dining area.The 2 upstairs apartments share a very large kitchen. Large glass sliding doors open onto a private balcony with upstairs having spectacular sea and mountain views. The tastefully furnished apartments are no less than 70 m2 each and are fitted with alarm,air cons and safe with internet available throughout. A 5 day cleaning service is offered so you have more time to relax and bath and beach towels are supplied. A library full of books is available for rainy days or lazing at the pool. No T.V.
Amenities in rooms:
microwave
internet access
hair dryer
kitchenette
shower
Facilities In La Gaulette Apartment
airport transfer
concierge
meeting facilities
safety deposit boxes
free wifi in public areas and in rooms
garden
tours
outdoor pool
car park
Speak to an Expert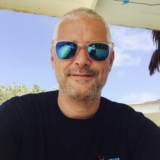 Got a question? Contact our travel experts for a detailed quote to match your holiday requirements. Phone, email, or live chat - or we can even call you back!
0044 (0) 1273 921 001
SEND AN ENQUIRY >