SPERONE IN
One week , FLT & Transfer

around

£ 1,450 p.p.

Prices are as a guide only, assuming UK flights (we offer worldwide departures), over low seasons. Please call for an immediate accurate quotation, or use our 'Quick Quote' tool for a better guide price based on your dates.
Why you'll love Wind Surfing with Sperone!
The ultimate luxury on a breathtaking site at the southern tip of the island
Luxurious accommodations
A peaceful vacation spot where youll always want to return to
/images/hotels/7486793fd47c9c1042ade7403f2e520ed08f96bf17be1a.jpg
/images/hotels/62751817b2e682d3f7f94c62fccc2849de3fb44e405711.jpg
/images/hotels/627518a0fc42f2ee9a9ee205cbc63f8064e495c3696548.jpg
/images/hotels/627518fb4633fee3abe770473f865da6f0ade11b51fdb1.jpg
/images/hotels/74867948208e4df24a51edd1c2a6e72e3299889b02fd70.jpg
/images/hotels/364961359856d6e5bfcd0789ce2634ebe4ff1efdab89c.jpg
/images/hotels/261886d3b2f3aa863cd59f29b167d31360ecf19bad5c79.jpg
/images/hotels/627518494fdea13d3308b3694d8c29786fe05f17d668b5.jpg
Sperone Villa General Impressions
The development of the "Domain de Sperone," built on a privileged piece of land on a breathtaking site at the southern tip of the island, took place in early 60s.

On account of Sperone's luxurious accommodations, it is the "secret" summer Meeting Point of: VIPs, Showbiz celebrities, sports talents, great leaders and Billionaires of that new
Global Economy.

The turquoise waters, rocky cliffs, views of the hills of Sardinia in the distance [Sardinia is less than seven miles away across the Strait of Bonifacio], its private beaches, Grand Sperone and Ciapilli, the tiny islands of Cavallo and Lavezzi, (with its beautiful white sand coves, hidden in the hollows of rocks) provide the dream of a warm and peaceful vacation spot where you'll always want to return to.
Read More
MAKE AN ENQUIRY NOW
We'll get straight back to you
Speak to an Expert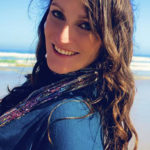 Got a question? Contact our travel experts for a detailed quote to match your holiday requirements. Phone, email, or live chat - or we can even call you back!
0044 (0) 1273 921 001
SEND AN ENQUIRY >