OBEROI SAHL HASHEESH IN
One week Breakfast, FLT & Transfer

around

£ 1,650 p.p.

Prices are as a guide only, assuming UK flights (we offer worldwide departures), over low seasons. Please call for an immediate accurate quotation, or use our 'Quick Quote' tool for a better guide price based on your dates.
Why You'll Love Windsurfing With Oberoi Sahl Hasheesh!
Luxury resort with its own private beach
/images/hotels/02eb71ebfcd94e785aee20edc3226d52c2748ad9.jpg
/images/hotels/581615f20c98dfffed3ae13a0d224f2838a0bb18535316.jpg
/images/hotels/a3fa8b05f3d05e90b84a2c50796278fe04d8b8a9.jpg
/images/hotels/635906fd603449698945fd093cd06a08aeba4b92f66069.JPEG
/images/hotels/23b44b603b8cdb5a0a329ba65c0c0cf94973fcb5.jpg
/images/hotels/7098690a3ad05f521d3a34ed354f885ee75d3aaa1f5a76.jpg
/images/hotels/5e349cfbb17fbccc20078efb3962270bafc94f88.jpg
/images/hotels/cdc71974e88c202cf5652f2ac7875e6515ee282e.jpg
/images/hotels/2089941859a1620a2c7c4db752c0eac065e626b160ac20.jpg
/images/hotels/541b616a38df2e849a38895d59c6a3fbd396abd0.jpg
/images/hotels/2cfbd9eff1c0a479a1ce669523c899e64b47429b.jpg
/images/hotels/565809dd97adb29d67f9d4d98fb4674d4464c1d8807286.jpg
/images/hotels/9d387828815b5bb8db862bb140bce03585ed6c3d.jpg
Overview Of Oberoi Sahl Hasheesh
The Oberoi Sahl Hasheesh is an exclusive luxury resort on the Red Sea Coast is situated on 48 acres with a private beach, with white sand, aquamarine waters and vibrantly-hued marine life. A secluded haven on the Red Sea Coast, celebrating rare marine life, nature's fabulous colours and the timeless beauty of the sea. The architecture of the resort reflects the style of the region, resplendent with domes, arches and columns. Peace and privacy pervade this all-suite resort, with private courtyards complemented by soothing interiors and luxurious bathrooms.
Accommodation At Oberoi Sahl Hasheesh
The Oberoi Sahl Hasheesh features 102 air-conditioned deluxe, Superior deluxe, Grand and Royal suites, each featuring an enclosed courtyard for private relaxation.
Every suite in the Oberoi Sahl Hasheesh has a luxury marble bathroom with a sunken bath, terrace, living room, bedroom and landscaped courtyard for relaxation. All are elegantly furnished with: - Satellite TV. - Telephone. - Data ports (pay locally). - Digital safe. - Mini bar. - Tea & coffee making facilities. - DVD player. - Hairdryer.
Additionally, Grand suites have a private swimming pool (heated in winter) in the courtyard and a DVD player in the bedroom.
Oberoi Sahl Hasheesh Royal suites also have a private swimming pool (heated in winter) plus a spacious living room with dining area, pantry and a raised pavilion for alfresco dining in the private courtyard.
Drink & Dine
The Oberoi Sahl Hasheesh is sold on a bed and breakfast basis, which includes buffet style breakfast in the main restaurant.
There are several dining options at the Oberoi Sahl Hasheesh:
- The main informal dining room overlooks the sea and serves a la carte breakfast and dinner, with a choice of international cuisine and live entertainment.
- Zaafran restaurant serves Indian dishes in the evenings.
- A poolside cafe provides lunchtime snacks.
- Cocktail bar.
Spa & Wellness
The spa is a classically designed space furnished with individual therapy rooms, where guests can enjoy Balinese, Thai and signature
Oberoi
Sahl
Hasheesh
treatments. The spa also features a unique, luxury suite for couples, with a steam room in the private garden.
The fitness
centre
is equipped with a full range of weights and machines, and the outdoor pool has swimming areas for adults and children.
Facilities And Services
Bank - 24 hours room service - Laundry service (chargeable) - Gift boutique - Internet access - Business facilities - Library with books, newspapers, games, DVDs and CDs - Childrens activity club with toys, DVD player & playstation. (minimum age 4) - Babysitting with prior reservation and subject to availability - Freshwater heated swimming pool featuring integrated jacuzzis - Spa - Private beach, with beach club - Aquatic centre offering diving and snorkelling - Floodlit tennis court.
Diving The Oberoi Sahl Hasheesh has an excellent on site dive centre and house reef. Guests can dive with our selected dive centres in Hurghada, Divers' Lodge or Easy Divers, but please note that guests will need to organise their own transfers. The reef can be accessed from the beach, but is better reached from the hotel's jetty.
MAKE AN ENQUIRY NOW
We'll get straight back to you
Speak to an Expert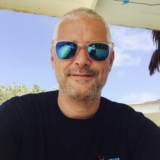 Got a question? Contact our travel experts for a detailed quote to match your holiday requirements. Phone, email, or live chat - or we can even call you back!
0044 (0) 1273 921 001
SEND AN ENQUIRY >