BOARDWALK VACATION RETREAT IN
One week Breakfast, FLT & Transfer

around

£ 1,200 p.p.

Prices are as a guide only, assuming UK flights (we offer worldwide departures), over low seasons. Please call for an immediate accurate quotation, or use our 'Quick Quote' tool for a better guide price based on your dates.
Why You'll Love Windsurfing With Boardwalk Vacation Retreat!
Just a 3 minute walk to the water sports center
Situated a short walk from Aruba's best swimming beach
Apartments with a home away from home feel
/images/hotels/327283717a26a00917eb721d2da85a5158dcda13f25d06.jpg
/images/hotels/32728366345aeb36e4bc70cf6dd8e4f3aeb94ad54dc22f.jpg
/images/hotels/563555f5f60a6de50c247f3542e0767e5e1550da4a5ddc.jpg
/images/hotels/190389b9204086035f5a51c9ebbe4957fbcd76d43ccd15.jpg
/images/hotels/299058499b472c198059aaabaa7ac82aeabcc1020d12f4.jpg
/images/hotels/4450097f767ab63c6c4964ce26b64d6aa6ef6575d5e493.jpg
/images/hotels/155777bfc95ab979d5b505021287e4fd7fd95294dd30cc.jpg
/images/hotels/9995011af5217e8c79d40d84c100c8cb2cae60abd01b40.jpg
/images/hotels/545001e2d008604edfa582f5b08b9606daf0acb2c319a.jpg
/images/hotels/12764658b541bb33397bd1d02075a3fb1a6c284594f65a.jpg
/images/hotels/8198217403a59234f7a5c6b6d17644d979902df230866c.jpg
The Boardwalk Overview
Located across the street from the Aruba Marriott on grounds that was formerly an old coconut plantation. In only a 3 minute walk from the windsurf center and Aruba's best swimming beach, you can't get any closer to the action. . Situated in the prestigious Bakval residential area, these lovely apartments offer the perfect home away from home feel. White tiled floors, ceiling fans, rattan furnishings, tropical fabrics, and colorful prints make for a very elegant by casual atmosphere. Because it is located at the far end of Palm Beach and the High Rise Hotels, it has lots of privacy. It is more personal and intimate than a large resort hotel.
The lush tropical gardens surrounding the apartments are embellished by a variety of exotic palms, a multitude of flowering plants and shrubs, and magnificent lawns. The Boardwalk takes pride in their well-maintained and tropical gardens. These gardens lies a free shaped swimming pool with Jacuzzi. Your hosts are not only extremely friendly and willing to offer any assistance, but they are unreal windsurfers as well.
An intimately unique all-suite small hotel with 13 spacious and beautifully decorated 1-bedroom and 2-bedroom apartments referred to as casitas. The word casita means small house in Papiamento the native language of Aruba.
Recreational amenities at Boardwalk Hotel Aruba include an outdoor pool and a children's pool. Other amenities include a business center and spa services. Guests are provided free use of all facilities at the adjacent "Aruba Racquet Club" including: fitness center and 8 tennis courts, practice wall, showers, children's playground, skate ramp, and swimming pool. You may pick up your visitor-pass at the front desk. All casitas offer garden or resort views, and offer a great place to enjoy a cocktail and snack after a day on the water or touring Aruba. Front desk with souvenir shop and mini-market located on the premises
If you want to diner in a fancy restaurant, you have choice to spend the evening in Moomba Beach club bar and restaurant, Ruth's Chris Steakhouse, Tony Romas and La Vista Restaurant. They all allow a casual dress Code.
The Boardwalk Accommodation
Several one-bedroom and two-bedroom 'Casitas' are located spaciously amidst tropical gardens, on what was formerly an old coconut plantation.All apartments have a spacious living room with adjoining kitchen, plus comfortable patio with BBQ secluded from view by garden areas.
Guestrooms open to furnished balconies or patios with garden views and feature LCD televisions with cable channels. Other amenities and furnishings include color TV, cable, DVD player, stereo, individually controlled air-conditioning system, alarm clock/radio, a selection of literature and videos. Free internet PC at the reception and high speed WiFi internet access in rooms. The kitchens are complete with full-size refrigerator/freezer, cook top, microwave oven, coffee maker, toaster, blender, all cooking utensils, glassware, cutlery, and silverware. Daily maid service is provided.
The casitas all have spacious bedrooms with elegant bedding consisting of luxurious down comforters and duvet covers. Each casita has a large comfortable living room with adjoining kitchen. Also provided in the casitas are lightweight foldable beach chairs a coolbox and a beach umbrella. Daily maid service is provided and a morning newspaper is delivered to the patio each day. The patios are facing west towards the ocean and sunset.
Bedroom casitas 1 - Large unit with one King or two queen beds, 1 bath, living room, air-conditioning, ceiling fans, fully-equipped kitchen, private patio, garden setting. For one to four persons.
Bedroom Casitas 2 - Deluxe 2 bedroom suite with 1 King and 1 Queen (optional second queen available), 2 baths, living room, fully equipped modern kitchen, air-conditioning, private patio, garden setting views. This is a very nice unit!! Will accommodate up to six adults.
Over-sized 1BR condos with plenty of room for 2 or a family of 4 (sometimes 5 with younger children).
Read More
MAKE AN ENQUIRY NOW
We'll get straight back to you
Speak to an Expert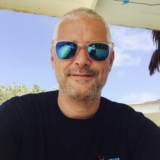 Got a question? Contact our travel experts for a detailed quote to match your holiday requirements. Phone, email, or live chat - or we can even call you back!
0044 (0) 1273 921 001
SEND AN ENQUIRY >