ULTRAVIOLETA BOUTIQUE RESIDENCE IN
One week Room Only, FLT & Transfer

around

$ 1,826 p.p.

Prices are as a guide only, assuming UK flights (we offer worldwide departures), over low seasons. Please call for an immediate accurate quotation, or use our 'Quick Quote' tool for a better guide price based on your dates.
Why You'll Love Windsurfing With Ultravioleta Boutique Residence!
Diverse water sports program at the resort
All units have direct views of the Atlantic Ocean
All units feature fully equipped modern gourmet kitchen
/images/hotels/496111856d58598b92b35a146dba46d45cb5f6a3d79ae8.jpg
/images/hotels/190389fa0b708bc7f7103b31615535b05ae8b8041ee4ff.jpg
/images/hotels/3352236529737db5d428ed10f8148a5e942df91c757792.jpg
/images/hotels/8375368e8bae6a4c9049c5075495d9853d4d1814a980b.jpg
/images/hotels/2671165580cc0d30249ac60f4479c15ba3691effebab6e.jpg
/images/hotels/155777a1fcebc0e3ffbe5ca5772a22547c668fcc0230a6.jpg
/images/hotels/20761adc605103d65cb9b04fc902920c1c3315145b38c.jpg
/images/hotels/339564b6722d3c56c0d22d92f03fd4cf0caa8041e1844a.jpg
/images/hotels/918439eae3d5d353555b2bc0b8ebdd20899db1f187cac7.jpg
/images/hotels/887897bb54ce1c6dff6f4e939462ee217dcb7f42bd820f.jpg
/images/hotels/94206742176657446bb91f169b6226ef1bfed57737fd93.jpg
/images/hotels/4450093f380f2f878356ebd0824b19362caa46518d1065.jpg
/images/hotels/6192686d7a5f09ba97dc98bcbffc94cce9cc2c0cb2b7f9.jpg
/images/hotels/28834a955c294b1f81cb34e03453ec5373aacad6b8823.jpg
Ultravioleta Boutque Overview
From the moment you arrive at Ultravioleta you will be captivated by the modern minimalistic design of the award-winning architectural firm GVA, complemented by the unique tranquil environment of its common areas which include an infinity pool, solarium, chill-out deck and a palm covered white sandy beach. Each of Ultravioleta's 21 luxury apartments are elegantly appointed with interior design by AltriTempi and perfectly positioned against the constant breeze and direct views of the Atlantic Ocean. All units feature fully equipped modern gourmet kitchen with best-in-class appliances, dining area, spacious living rooms with full HD and surround sound experience, master bedrooms with en suite private bathroom some with indoor and outdoor shower with Jacuzzi bathtubs opening to lush gardens and private balconies.
By day Ultravioleta provides countless opportunities from chilling out by the pool, taking long walks along the beach, entertaining your friends or participating in the diverse water sports program Cabarete has to offer, including; Swimming, waterskiing, snorkeling, paddle boarding, surfing, or enjoy some of the greatest kite Boarding and windsurfing in the world, all just steps from your apartment.
At night, the opportunities from Ultravioleta's privilege location are endless and should include a sea-food gourmet dining experience and social gathering with family and friends for an evening of unlimited nightlife from the beauty and serenity that Cabarete has to offer.
Whether your experience begins in one of Ultravioleta's 1, 2 or 3 bedroom apartments, or for the ultimate indulgence, in one of the resort's lavishing penthouses each with its private roof-top lounge, you are assured an incomparable experience.
Read More
Speak to an Expert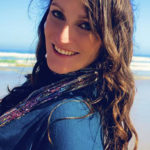 Got a question? Contact our travel experts for a detailed quote to match your holiday requirements. Phone, email, or live chat - or we can even call you back!
0044 (0) 1273 921 001
SEND AN ENQUIRY >