CA NICOLA IN
One week Breakfast, FLT & Transfer

around

£ 950 p.p.

Prices are as a guide only, assuming UK flights (we offer worldwide departures), over low seasons. Please call for an immediate accurate quotation, or use our 'Quick Quote' tool for a better guide price based on your dates.
Why You'll Love Windsurfing With Ca Nicola!
Just a short walk to Sal Rei and the water-sport centre
Friendly and attentive service from the staff at Ca Nicola
The incredible Estoril beach is just fifty meters away
/images/hotels/62751873e703f3daffe937b18b1f0c50bc435a918abb8b.jpg
/images/hotels/772117f032541adf61da6ec5fc8df7848348f6a3f8584e.jpg
/images/hotels/627518a5b80977b2f23fb63481727d7b8430298508220d.jpg
/images/hotels/930089ac1c6b3672b252c9bf2193de7acf158eae0b8253.JPG
/images/hotels/8964997117849fe001777adbda812e08133c5ac63f334e.jpg
/images/hotels/864349157c5e415e6f6ba8a9388bb4603a48fc5d3c3ba2.jpg
/images/hotels/811735912b758b63b032c533a46569c599e5880287f8f3.jpg
Overview Of Ca Nicola
Just a short walk from Sal Rei, and the Windsurf & Kitesurf centre, this chsarming three-star Aparthotel overlooks Estoril beach just fifty meters away. The hotel is housed in a white stone building and is artfully decorated with trimmings of bamboo and balau as well as Italian touches. This is Planets recommended accommodation for those looking for a more authentic Cape Verde holiday away form the big All Inclusive properties.
The residential style guest apartments combine the comforts of home with the attentive service of a hotel. The climate and the temperature on the island ensure that guests can almost always go to the beach or enjoy the numerous water sports.
Regardless of what your needs or desires are, the staff at here will help you arrange a car with a private driver, a quad, a buggy or a boat.
Accommodation At Ca Nicola
The 27 guest apartments are built around two open courtyards between the sea and the desert. The apartments are appointed with furniture carved by local artisans and pieces of Indonesian bamboo.
All of the apartments have living rooms, fully equipped kitchens, one or two bedrooms with private bathrooms, ceiling fans and private terraces or verandas with views of the ocean or the desert.
Drink & Dine
Restaurant on Reservation
Facilities And Services
Canicola Restaurants & Bars: After enjoying a buffet breakfast in the breakfast room, guests can enjoy sandwiches, omelets and cocktails at the bar throughout the day. In the evening, guests can enjoy dinners of authentic cape verdean specialties, which are prepared by the hotel chef and served to their own apartments. Guests can also choose to dine at one of the numerous restaurants that are in the area.

Canicola Facilities: Services and facilities at this aparthotel include 24-hour reception, a breakfast room, a cocktail bar, massage treatments, laundry service, maid service, tour assistance (quad, buggy or boat), restaurant reservations, flight arrangements and an airport shuttle service.

Read More
MAKE AN ENQUIRY NOW
We'll get straight back to you
Speak to an Expert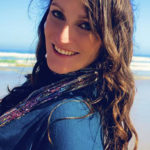 Got a question? Contact our travel experts for a detailed quote to match your holiday requirements. Phone, email, or live chat - or we can even call you back!
0044 (0) 1273 921 001
SEND AN ENQUIRY >