MEXICO WINDSURFING HOLIDAYS
Did You Know?
Mexico is located in the "Ring of Fire," one of the earth's most violent earthquake and volcano zones. Mexico City is built over the ruins of a great Aztec city, Tenochtitlán and because it is located on a lake, Mexico is sinking at a rate of 6 to 8 inches a year.
Suggested Tour Itineraries In Mexico
Windsurfing Holidays In Mexico
The North American country of Mexico stretches between an ocean and a gulf, a country rich in history, tradition, culture, and natural beauty. Marveling at a 1300-year-old Maya palace at Palenque as parrots screech and howler monkeys growl in the sweaty emerald jungle around you. This is Mexico. Sliding from a palm-fringed sandy beach into the warm, turquoise waters of the Pacific at Punta San Carlos. This is Mexico. Indulge in a beautiful 5 star beach resort, set on the golden beaches of Playa Del Carmen. This too is Mexico. A Windsurfing Holiday to Mexico can be as adventurous or relaxing as you want it to be. There is simple so much on offer from jungle trekking, mountain biking & rafting, cultural tours of the amazing Mayan ruins to cave diving! So whether you are a single adventure traveler, family to couple a Windsurf tour of Mexico can be tailored to fit.
Weather
Mexico's climate is divided by the Tropic of Cancer. North of it, the climate is temperate and experiences cooler months during winter. In this part of the country, summers are hot and humid and winters are mild. In the south, temperatures are fairly consistent year round and vary based on elevation. Areas up with elevations up to 1,000
metres
average between 24 °C and 28 °C. Many of Mexico's cities are located in the Valley of Mexico or adjacent valleys with altitudes above 2,000
metres
. The climate at that altitude is more temperate averaging 16 °C to 18 °C throughout the year, with cool nights.
Most of Mexico experiences a rainy season during the summer. Regular rains are most likely from June to September. Mexico's northern regions have a dry climate, while the tropical lowlands in the south of Mexico have an average annual rainfall of 200 cm.
The Entry Requirement
According to Mexican government regulations, as of March, 2010, all U.S. citizens must show a valid passport, book or card, to enter Mexican territory, by any means of transportation, beyond the border zone (20 kilometers, 13 miles, from the border); no exceptions are made for children. No visa or tourist card is required for stays of less than 72 hours within the border zone.
When traveling beyond the border zone, or when entering the country by air, U.S. citizens are required to pay a fee to obtain a tourist card (FM-T), which is available at border crossings, Mexican tourist offices and airports, within the border zone. Major airlines will provide this form during your trip. You must include the following information on the form: numbers of days you will be in the country, passport number, destination, city of origin and other related information.
To enter Mexico, all tourists need to have a permit called Customs Form for Tourists, which is valid for 180 days. This document is available at airline offices, travel agencies or Mexican ports of entry. Each passenger must be provided with one.
Mexico Travel Money
-Currency exchange offices: You will usually find a currency exchange counter at international airports throughout Mexico; these can be identified by the "Exchange" sign. You will have to show your passport in order to be able to exchange money. The exchange rate is usual shown as "buy" or "purchase", which shows how many pesos you will receive for each dollar.
- Banks: Not all banks provide the service of exchanging pesos and dollars, and some require you to have an account with them. Ask someone at your hotel to tell you about the location of the nearest bank where tourists can exchange their currency. You will also need a valid U.S. passport to make the exchange.
- Automated Teller Machine: One of the most convenient ways to buy pesos is by using an ATM. You will often receive better exchange rates, even though you have to pay a service fee, as with most ATMs outside your bank network. Please do not accept any help from people who are not bank employees.
- Credit card: If you have a credit card, you will find that it provides one of the best exchange rates. Although you will not receive pesos directly, your monthly balance usually shows the exchange rate you received on purchases made with the credit card.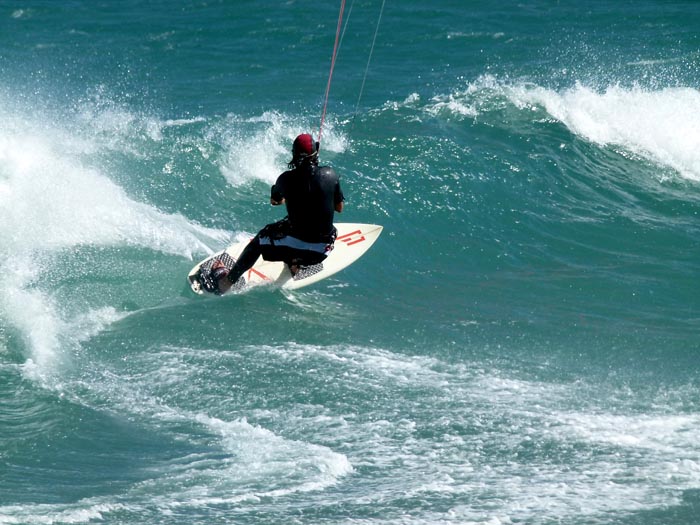 Beginners

Advanced

Waves

Singles

Eating Out

Nightlife

Families

Un-spoilt

Culture

Luxury Hotel

Spa

Multi-sport