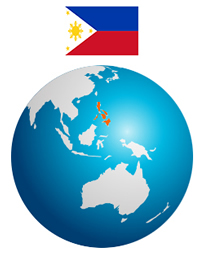 WINDSURFING HOLIDAYS IN PHILIPPINES
Windsurfing holidays in Philippines will lead you to discover breathtaking caves, magnificent lakes, scenic beaches, world-class marine reserves and alluring windsurf sites. Its 36,289 kilometers of coastline makes it the country with the 5th longest coastline in the world. The Philippines is the third largest English speaking country. It has a rich history combining Asian, European, and American influences. The tropical seas and consistent winds of the Philippines make the country a paradise for windsurfing, the steady 12-30 knot winds and warm weather create ideal sailing conditions. Boracay is perfect for beginner to extreme windsurfers looking for perfect mixture of sun, sea and surf. The water is always warm and the lagoon is shallow enough to stand in most places. An offshore coral reef protects it from the onshore waves and swells, so beginners can start inside and experts can go out.
Planet suggested tour itineraries
Boracay Dive And Windsurf Tour

No more tours

New tours

may come...