WINDSURFING HOLIDAYS WORLDWIDE
We had a wonderful time at Keros Blue. The rooms were nice and clean. The staff and service was very good and helpful. The location was perfect for serenity and relaxation! We would definitely consider re-visiting!
Amazing place, only few minutes away from the most popular windsurf beach in Keros. We had a great time on the island. The service was perfect. Strongly recommend.
Speak to an expert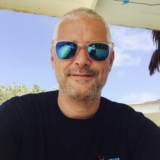 Speak to one of our travel experts now advise and a detailed quote to match your holiday requirements.
0044 (0) 1273 921 001
SEND AN ENQUIRY >
Latest News