WINDSURFING HOLIDAYS WORLDWIDE
Planet Windsurf gave us good advice on location, windsurfing conditions and hotels. Only pickiness would be having to chase a couple of times for return calls but it was minor. The Michelangelo Resort was very good but expectations had been set high. Good food, facilities etc. Being out of town meant a bus in to go out to eat but that's clear from location. The location was good for me as a reasonably good windsurfer. Not good for my partner though as an intermediate. The windsurf centre was very flexible on choice of kit and relaxed about the deal on payment. Being out of season meant they were extremely accommodating. They didn't charge for my partner's aborted session and I could take pretty much any kit at any time. The centre was excellent and I'd really recommend at this time of year as it was very quiet but still fully staffed. They were very flexible on the kit, wanted people to be enjoying themselves and try different kit etc. Not many people were there but enough to have a bit of company on the water. It was pretty windy and choppy though so intermediates were having a tougher time. Also windy all day rather than just the afternoons (good for better windsurfers but less for others).
Speak to an Expert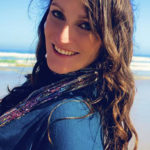 Got a question? Contact our travel experts for a detailed quote to match your holiday requirements. Phone, email, or live chat - or we can even call you back!
0044 (0) 1273 921 001
SEND AN ENQUIRY >
Latest News