WINDSURFING HOLIDAYS WORLDWIDE
The staff at the Shams Prestige Hotel were very friendly and the food was very good. The staff at the watersports centres couldn't have been more attentive and the equipment at the windsurfing and kitesurfing schools was excellent. There was a good rescue boat which services both windsurfers and kitesurfers. It is very convenient if for individuals who wish to do both sports.
The team at Planet Windsurf was very knowledgeable about the resort, area and the windsurfing. They provided an honest assessment of the quality of resort and location. The Shams Prestige provided good service and the staff were friendly. The hotel has seen better days but we were told this. It is close to the windsurf centre with a good sailing area. The windsurf centre was immaculate and well run, the kit excellent and well maintained. Warm, friendly welcome and helpful throughout. Could not be better. Safaga is great location, better than Dahab, and we are glad we went there instead. We will be going back.
Speak to an expert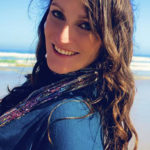 Speak to one of our travel experts now advise and a detailed quote to match your holiday requirements.
0044 (0) 1273 921 001
SEND AN ENQUIRY >
Latest News