WINDSURFING HOLIDAYS WORLDWIDE
The team at Planet Windsurf were very helpful in booking the holiday. A better selection of boards would have been nice at the kite centre but there was just enough. Also a few boards had damaged noses - I would have liked to try them but they didn't repair them at all in the 3 week stay. Luckily they weren't busy otherwise there would have a shortage of sails and boards. However, the staff were helpful and friendly.
Speak to an expert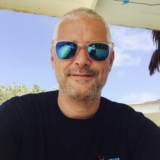 Speak to one of our travel experts now advise and a detailed quote to match your holiday requirements.
0044 (0) 1273 921 001
SEND AN ENQUIRY >
Latest News