THE GLEN APARTMENTS IN
One week Room Only, FLT & Transfer

around

£ 1,500 p.p.

Prices are as a guide only, assuming UK flights (we offer worldwide departures), over low seasons. Please call for an immediate accurate quotation, or use our 'Quick Quote' tool for a better guide price based on your dates.
Why You'll Love Windsurfing With The Glen Apartments!
Just a minutes drive to the world class Camps Bay Beach
Luxury serviced apartments with views of the ocean
Expansive windows that maximise the stunning scenery
/images/hotels/330925802229ba5e8329d52d77448b3797ff1b0cf0f250.jpg
/images/hotels/10867517734ec6f34e04607e86252de9bf7702cffb178f.jpg
/images/hotels/6454693758b11a57375d9f01833c617c38cc1c406c14e9.jpg
/images/hotels/33522362aff641e39a3ebb832d3b2e11d5b785110ca583.jpg
/images/hotels/5851466f8dc25a243f965b9de0d2b112cb46367067685c.jpg
/images/hotels/30274783f9a5deb70227074537c9c4056b89a7ab20d918.jpg
/images/hotels/8390930173f96414668e533f2c82fcc8687da7e1d70e12.jpg
/images/hotels/460750ba100f23f06f7968d50b2959570b57053d2aaf46.jpg
/images/hotels/368438d323afe759a14a46ebc384542245c7d76dfcc4a5.jpg
/images/hotels/97486088701498c6c499530ffd745154c6bf744aa64264.jpg
/images/hotels/666569b8a249217f83092a2e71c0dd2a3a416c29edae06.jpg
/images/hotels/155830ef4679b452f3172efe9844d3b7a1c885fb22104c.jpg
/images/hotels/460750cf13b2511fac66e76f3a87b8aca5dd175ce834f8.jpg
/images/hotels/7682306a94dcf14cd20f82ca9b7ecd90531019b4c4356e.jpg
/images/hotels/3857733f937a64287cf569f3f996954af935d0f315aa11.jpg
/images/hotels/72407517734ec6f34e04607e86252de9bf7702cffb178f.jpg
/images/hotels/41452503d7a5492d2049b2e030debe3021058005a25282.jpg
The Glen Apartments Camps Bay
Set amongst a wooded area, The Glen Apartments takes its name from the 35 acre Glen forest nature reserve that the apartments verge on in Camps Bay. The Glen Apartments consists of luxury serviced apartments with views of the ocean, Twelve Apostles mountain range and Lion's Head, and finished with modern and clean aesthetics and expansive windows that maximise the scenery.
Guest enjoy exclusive arrangement with the bordering property, Camps Bay Retreat, offering a restaurant, spa and tennis court. We also offer exclusive membership to Sandy B Private Beach Club, situated at The Bay Hotel.
The Rooms At Glen Apartments
Combining design elements and interiors with modern aesthetics and floor spaces ranging from 60 to 180m². The Glen offers guests the choice of studio apartments, 2 bedroom, 2 bedroom loft apartments and 3 bedroom loft apartments. Top class interior finishes emphasise stone and timber, while maximum use of glass curtain-walls optimise the natural light and frame the magnificent views.
All luxury serviced apartments are fully equipped and well appointed with the qualities you would expect from star graded establishments, including Nespresso machines, selected satellite television and DVD players, washing machines and tumble dryers.
A two bedroom apartment and a third room with two daybeds in a modernly chic open plan room creating aditional sleeping space with a balcony overlooking the garden.
Read More
MAKE AN ENQUIRY NOW
We'll get straight back to you
Speak to an Expert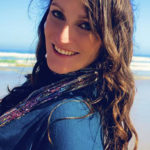 Got a question? Contact our travel experts for a detailed quote to match your holiday requirements. Phone, email, or live chat - or we can even call you back!
0044 (0) 1273 921 001
SEND AN ENQUIRY >